Canyoning in Laruns
Discovering the canyons of the Ossau valley in the Pyrénées Atlantiques (64)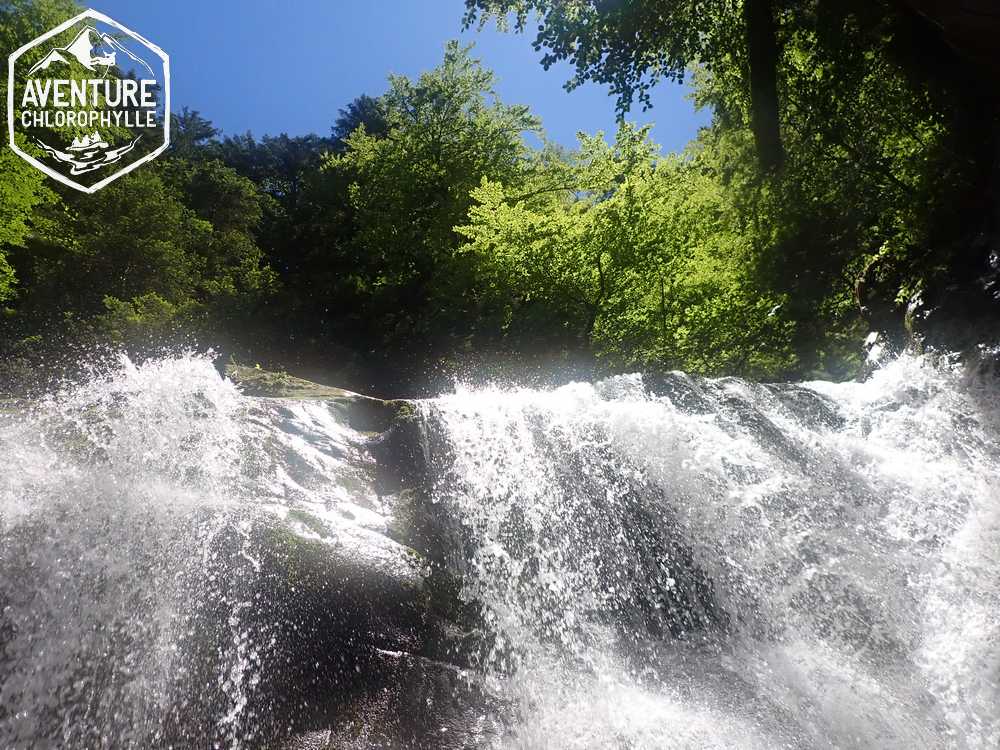 In the Ossau valley, in the Pyrénées-Atlantiques, several emblematic canyons await you, with a meeting point in Laruns.
A only 1h from Pau, 2 hours from Bayonne and 3 hours from Toulouse and BordeauxA change of scenery is guaranteed. You'll descend the magnificent canyons of the Ossau valley, crossing the natural barriers one by one: jumps, natural slides and abseiling will be on the programme for this canyoning activity.
The guide will give you meet at a car park in Laruns then on to the canyons of the Ossau valley!
Canyoning is ideal for family from age 10between friendson the occasion of a EVG or EVJFin couplebetween colleagues and even solo. The descent of a canyon creates or strengthens bonds during a thrilling trip.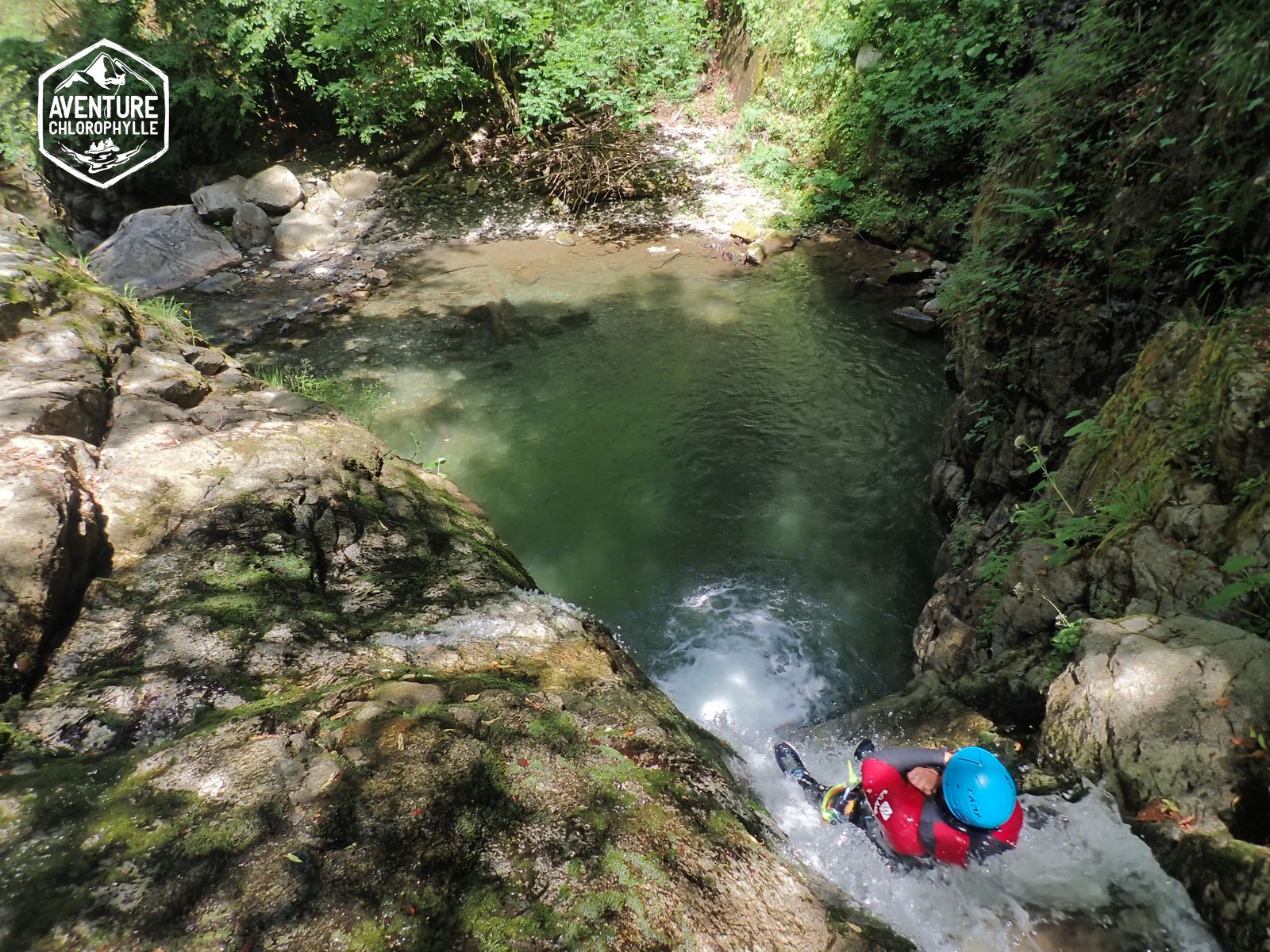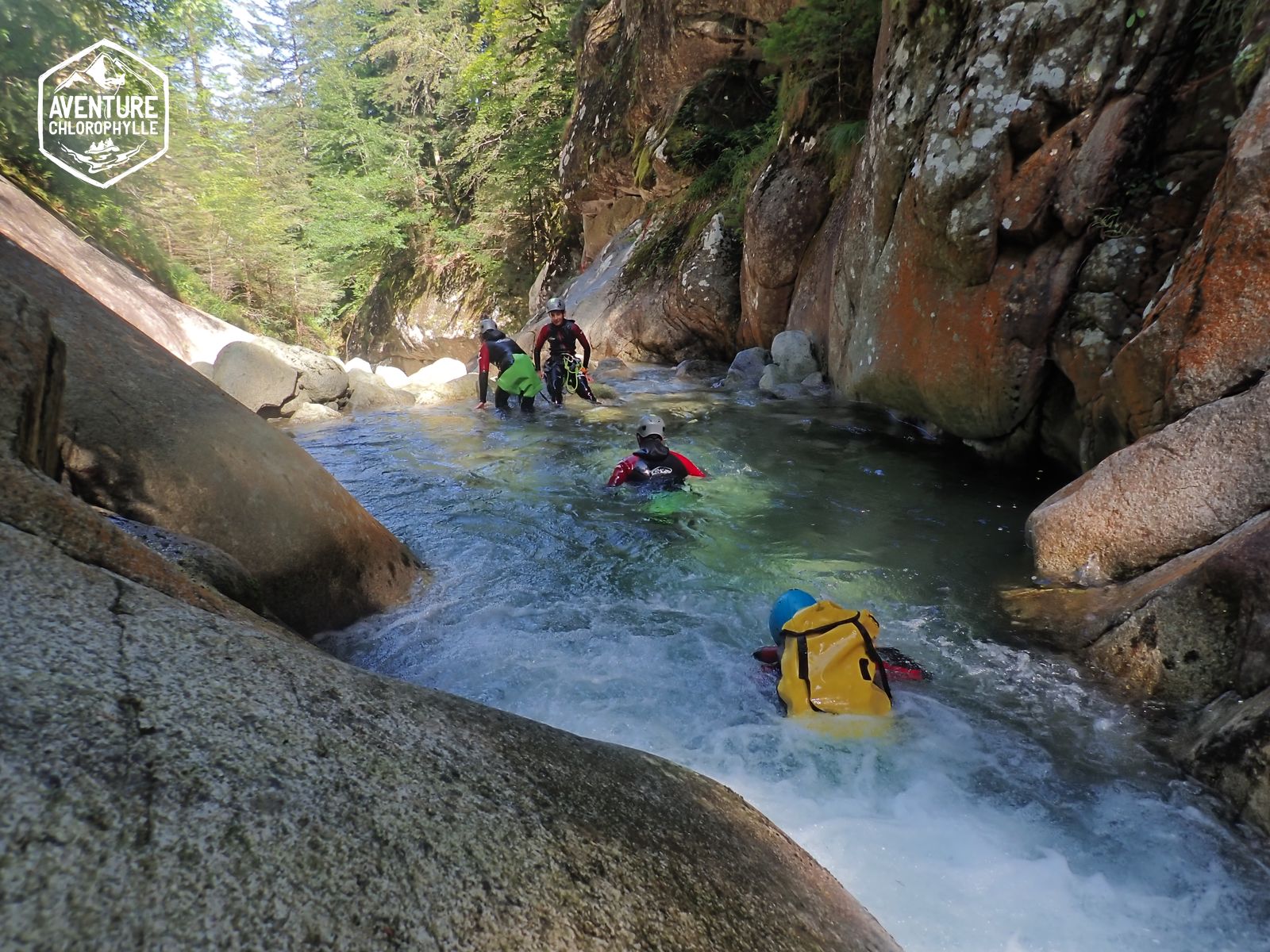 Near Laruns in the Ossau valley, a wide choice of canyoning routes.
Whatever your level of canyoningwhether you are beginners, already initiated or confirmed we have courses to suit everyone. At oxygen" formula for half a day or a full day, you can go down the Bious canyon with all the optional jumps for beginners. At adventure" package half-day or full-day trips, the proposed routes will be the canyons of the Soussouéou, Cap de Pount in the heart of the Pyrenees National Park, CanceigtBrousset on the Spanish border, etc. For experienced climbers with a good level of rope skills for abseiling, the "envergure" package is ideal, as you will discover the legendary Bitet canyon.
We can also take you for a weekend in the Sierra de Guara, on the Spanish side, please contact us.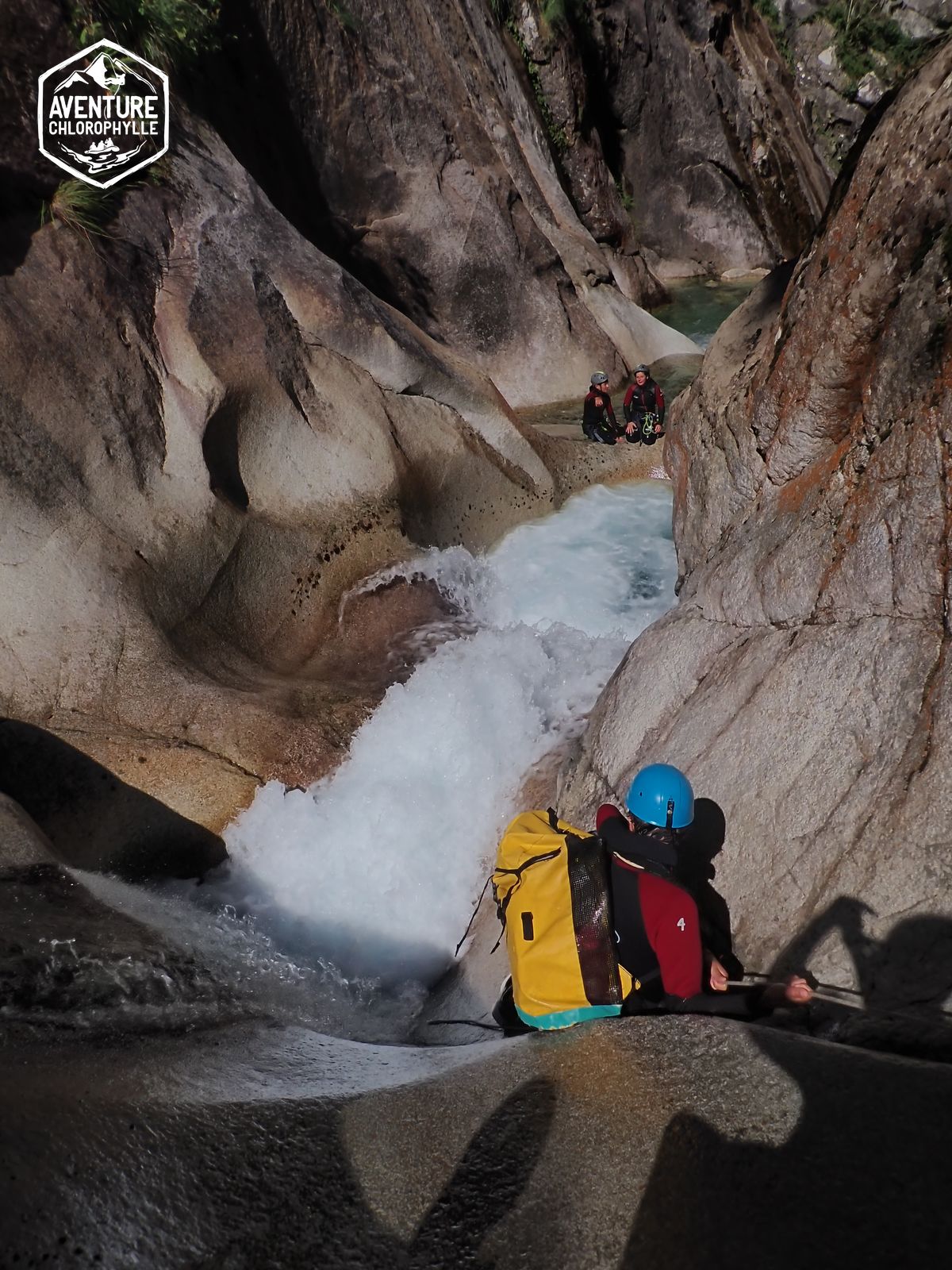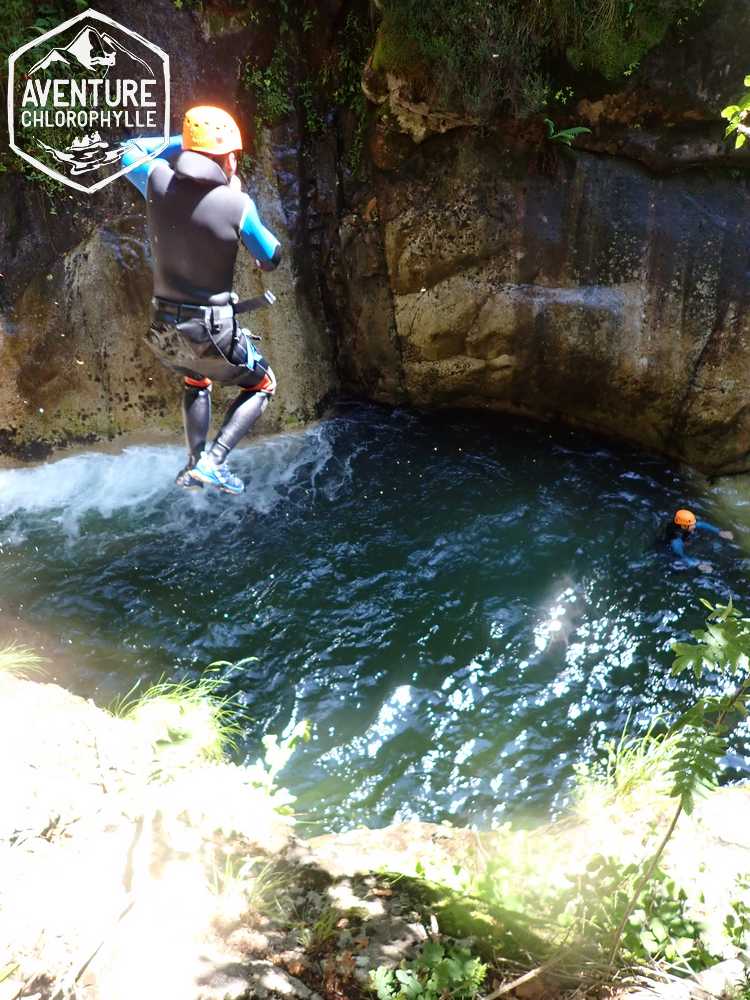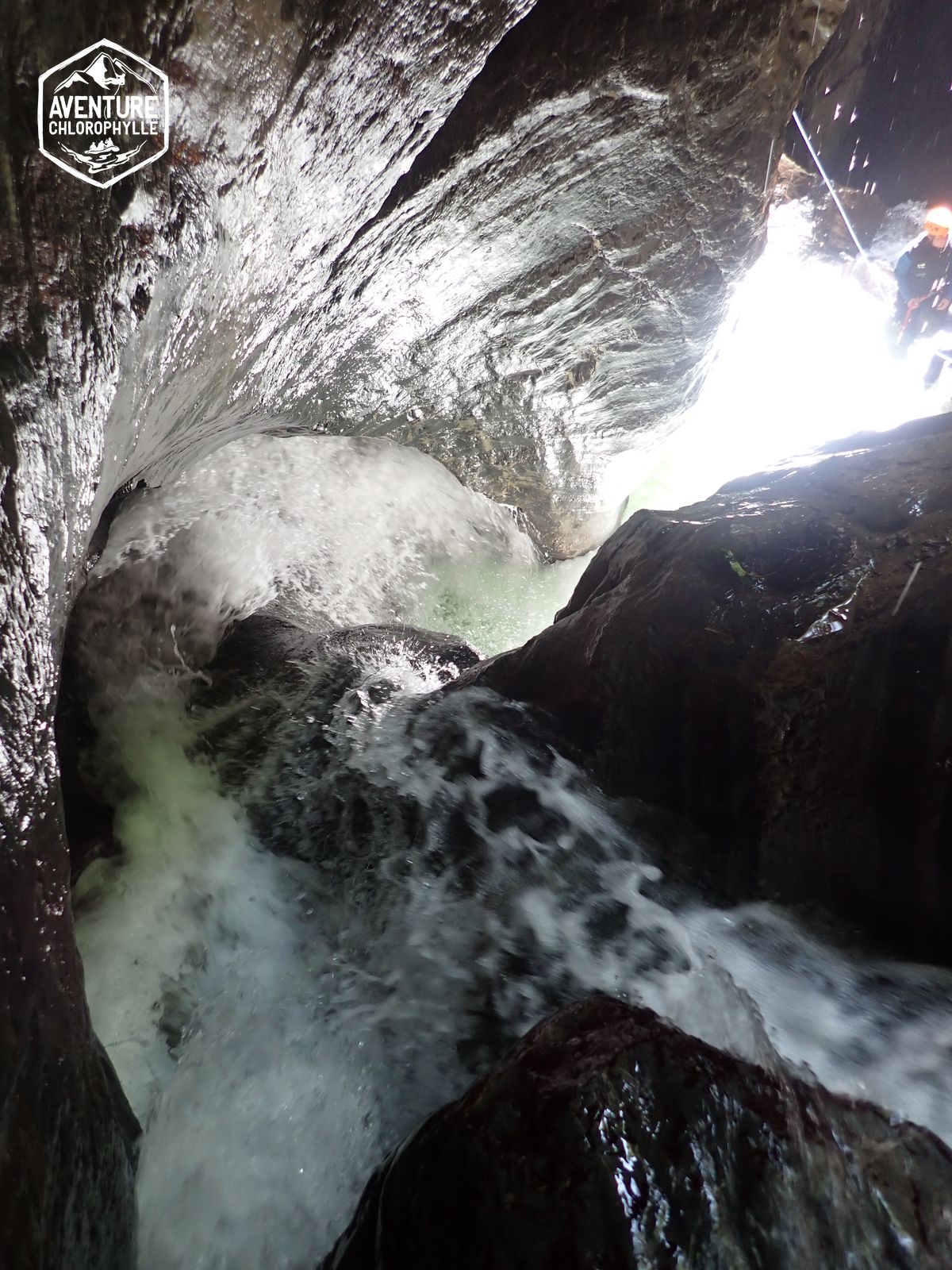 History of canyoning
  From daring fishermen have always explored narrow gorges on every inhabited continent, while the cavers and explorers (Edouard-Alfred Martel, Armand Jamet and Lucien Briet) were the first to discover sites that are more difficult to access. Between the years 1950 and 1980At the same time, the first canyoning descents began to proliferate, with the discovery of massifs such as the Sierra de Guara in Spain. In the 1980s, canyoning emerged from the shadows to become an increasingly popular outdoor sport recognised by the general public.
The definition of canyoning:
  This is a outdoor activity which consists of go to a canyon, gorge or river using a variety of techniques including walkthe swimmingon jumpthe slidethe abseiling and theclimbing. This activity allows you to discover breathtaking natural landscapes while facing physical and mental challenges. It requires specialist equipment, including a neoprene wetsuit, helmet, harness, ropes and special shoes for river walking. Canyoning is practised throughout the world and is suitable for people from all levels of experiencefrom beginners to the most experienced. It's an ideal activity for thrill-seekers strong and nature lovers.