Our brochures
You can view or download our activity catalogues
Catalogue of community activities for young people aged 7 to 17
In this catalogue you can find all our activities for young people in communities, whether in leisure centre (ALSH), social centre, primary schools, secondary schools, youth centre,communities of communes, ...
Activities are aimed at young people aged 7 and over. Whether you're into water, underground or climbing, there's something for everyone. Do you have a education project or educationalDon't hesitate to let us know.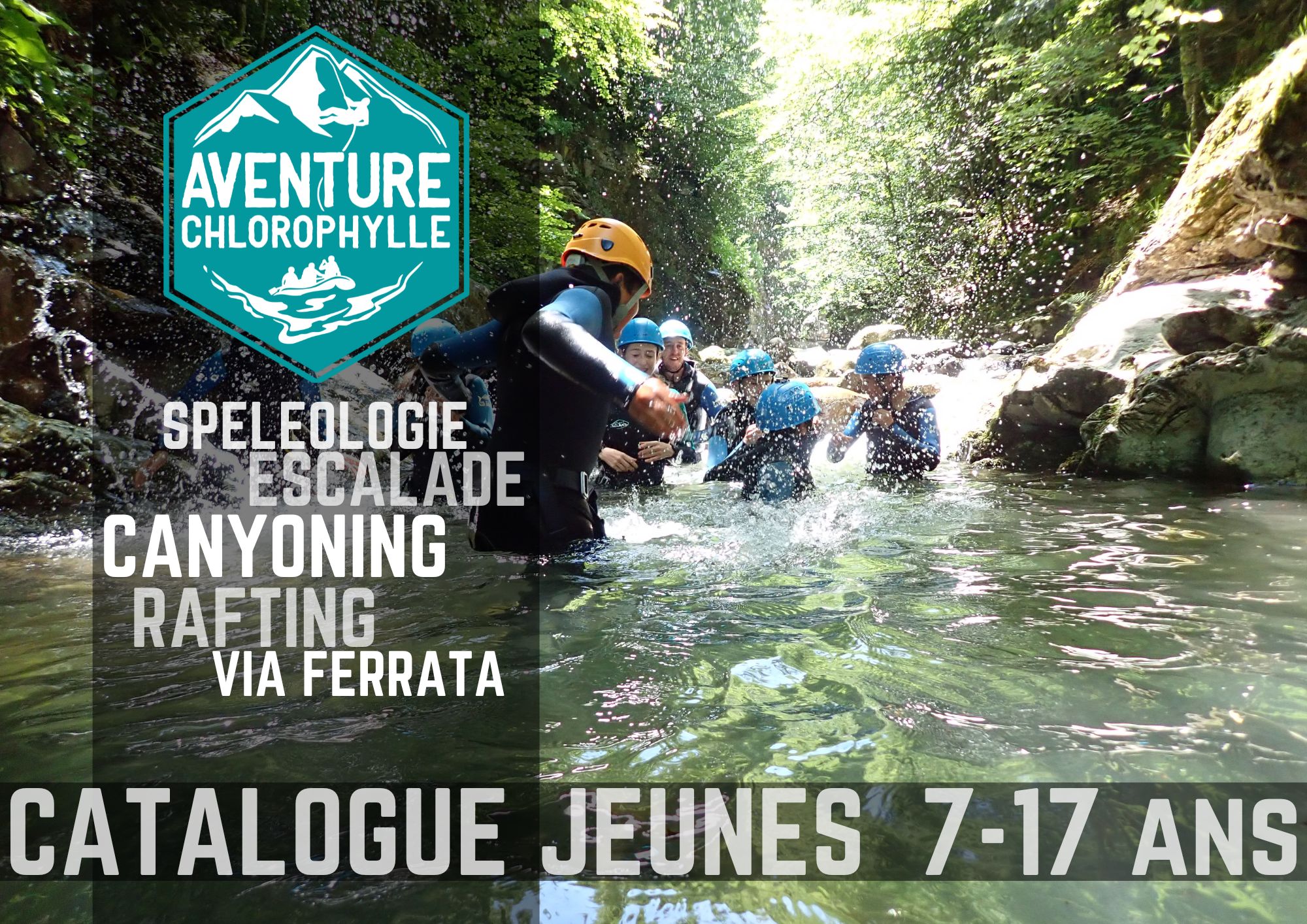 Catalogue of activities for individuals
All our mountain and white-water activities are brought together in this catalogue. Canyoning in the Ossau valley in the Pyrenees, rafting 30 minutes from Pau, underground exploration of caves with speleology, playing with verticality on the via ferrata at Siala, the via cordata at Hourat or on the cliffs climbing at Arudy or pedalling down mountain trails on downhill mountain bikes or electric mountain bikes.
We have activities for all levels and all tastes. One phone number for book your sensations activities during your stay in the Ossau Valley in the Pyrénées Atlantiques.