A vertical hike for those who love ropes and verticality
I suggest that you come discover and work on rope handling in one of the major and technical canyons of the Atlantic Pyrenees.
Rope techniques and of progress will be on the programme for this descent. The opportunity to perfect your techniques and learn to Equipping and de-equipping stunts. The Besse canyon is ideal for training in a vertical environment.

A canyon located in the village of Eaux Chaudes, in the Ossau valley
Located in the middle of the Ossau valleyon the left bank of the Gave, a little before the village of Hot watera saw cut through the cliff: this is the canyon of Besse.
This canyon, which crosses the cliff edge of the Besse plateau rises at the foot of the Pic de la Gentiane some 400m above sea level and ends in the Ossau river.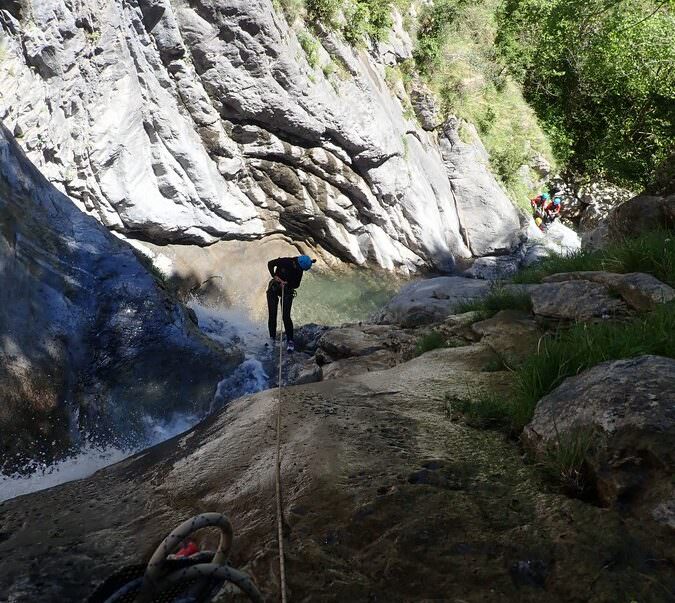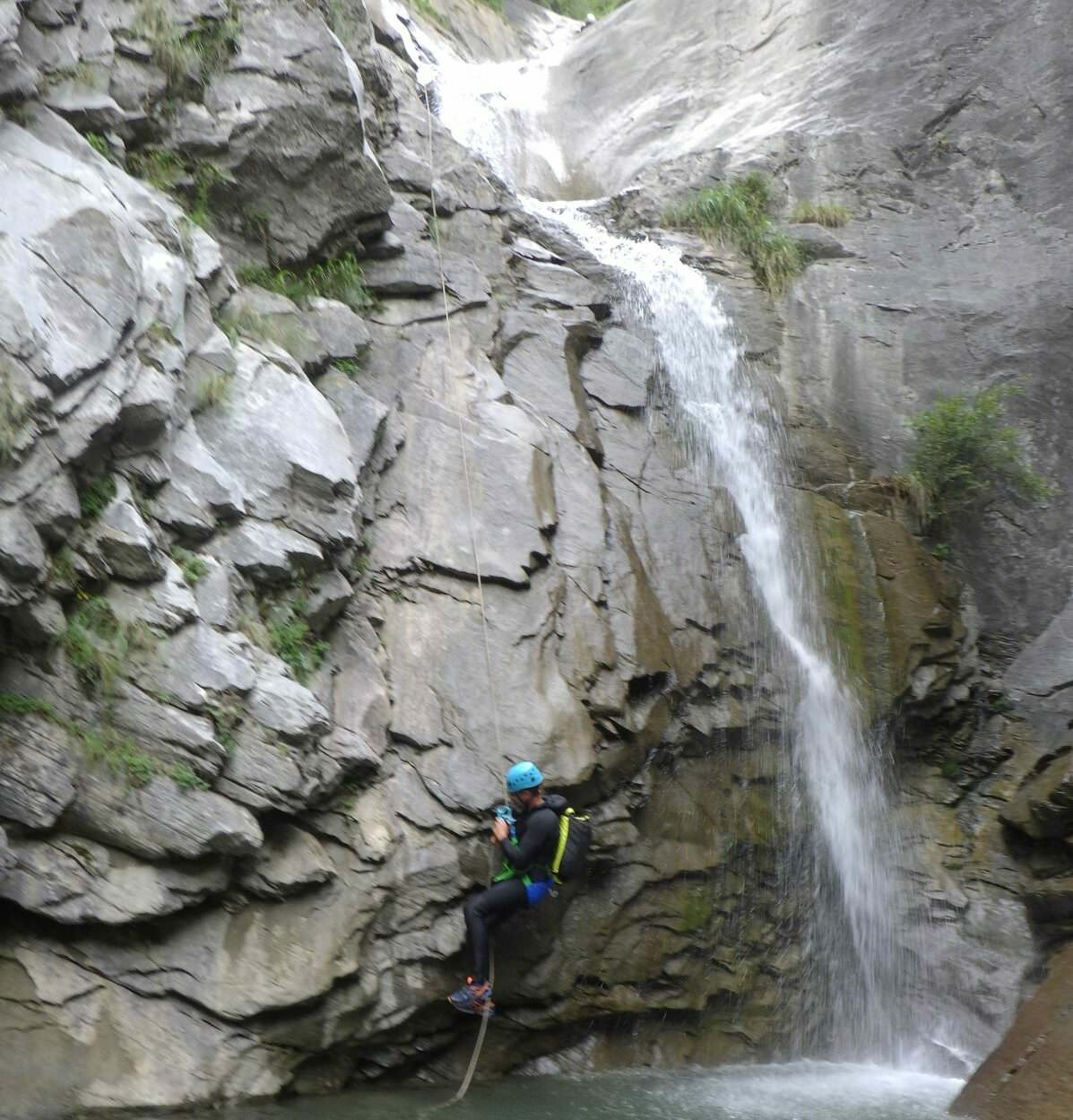 A nice approach walk above Eaux-Chaudes
To access it from the village of Hot WaterOnce we have crossed the footbridge, we will take a path in the undergrowth which will lead us by a small climb to a path which will warm up our muscles.
calves. A beautiful overhang allows us to discover the valley as we progress.
After a good twenty minutes walk, we arrive above the gorges. In a few dozen meters, we are at the start of the canyon  (Day 1 Adventure canyon)
There is an upper part which starts from the Besse plateau and allows you to link about fifty abseils, some of which are technical.
A succession of reminders ideal for training
Once you have put on your harness and received your progress and safety briefing, I will take you to discover the Besse canyon. We will chain the verticals which sometimes follow one another without interruption. If you wish, I can help you to participate in the de-equipping of ropes.
Studious atmosphere and adrenaline guaranteed.
Learning about the rope management and The sequence of verticals makes this canyon a beautiful canyon with a vertical tendency that will allow you to launch into beautiful vertical adventures like the Hell's Chasm in Haute Garonne.
Lionel AUBRIOTa canyoning guide at kathaayatraa.