Jumps, slides, abseiling: a fun activity to share with family and friends!
When we talk about canyoning, we immediately see jumps or slides in clear, cool water, waterfalls and abseilingThis is what the canyon from Bious to Gabas in Ossau valleyLocated in the Atlantic Pyrenees, only 20 minutes from Laruns and 1 hour from Pau in the direction of the Pourtalet pass and the ski resort ofArtousteThis canyon has everything to seduce!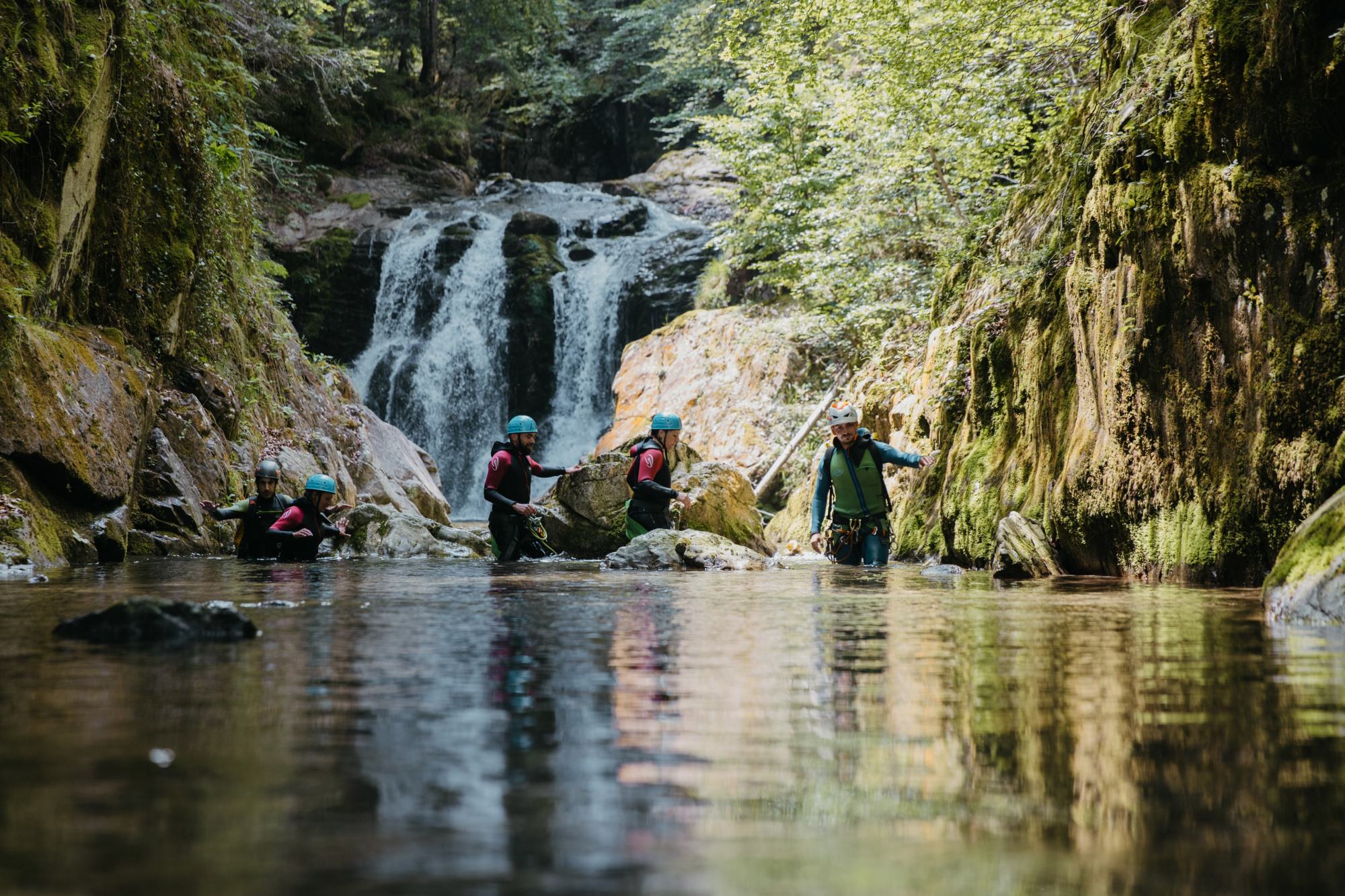 The perfect canyoning package to suit all levels
Proposed by Aventure Chlorophylle in day or Oxygen half-day as it can be walked down all or part of its course, it represents the ideal format to discover the activity and satisfy the less daring among you! The jumps that are never mandatory are all easily avoidable!
Easy to access from the hamlet of Gabas where vehicles are left, 10 to 15 minutes walk along the small road leading to the Lake Bious Artigues are required to arrive at the first or second entry.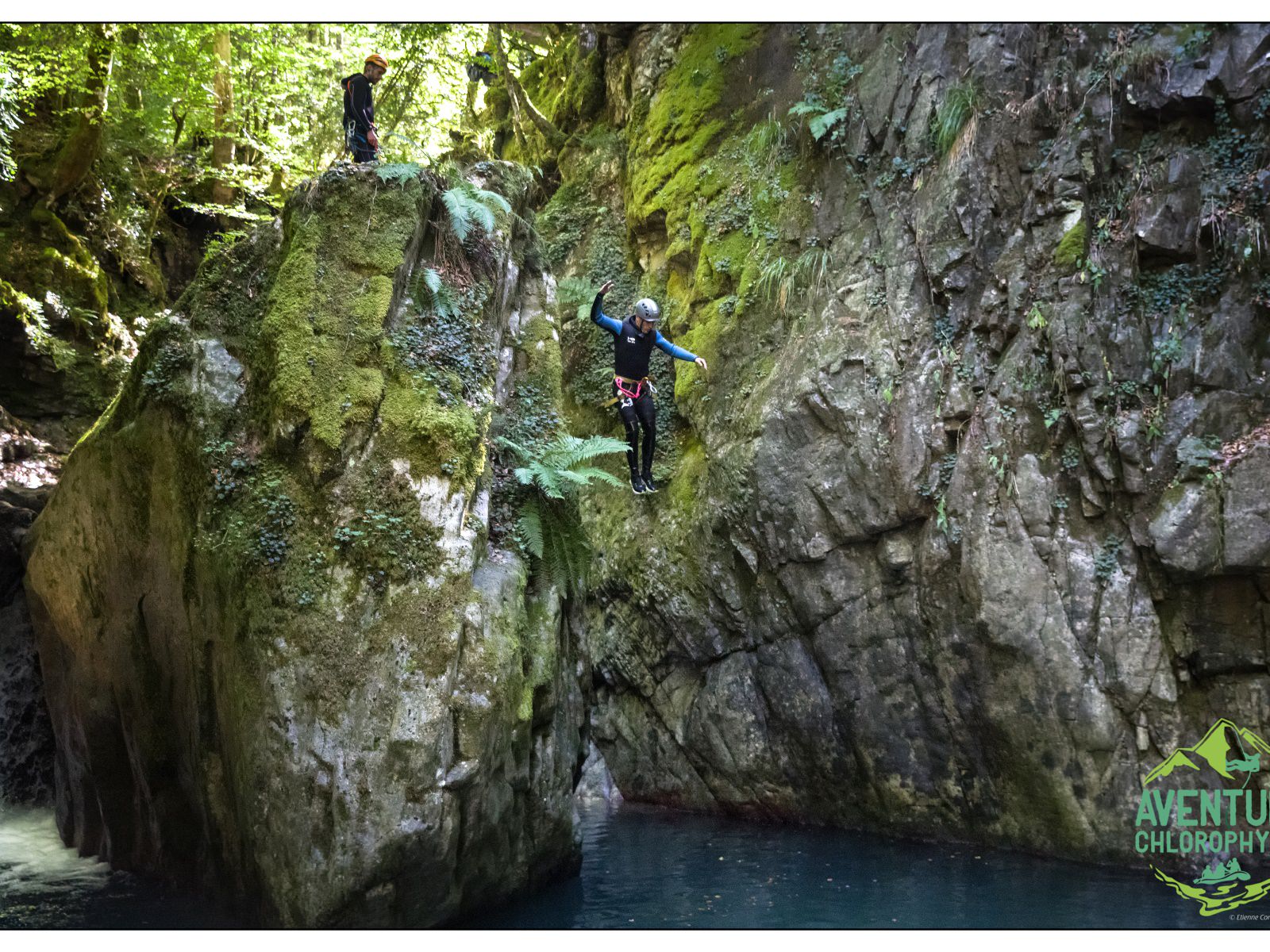 The highlight of this Pyrenean canyon: the many jumps
Carved out of a beautiful granite, the torrent is sometimes deep, without the walls ever being high or oppressive, and sometimes open. The descent offers an alternation of walking and crossing of often large and deep basins. It is possible to jumping and 're-jumping "This also allows you to bypass the obstacle if you don't want to cross it.
A beautiful 7 metre abseil and a large slide
With the oxygen" half-day canyoning package and from the first access, a succession of basins of increasing height will allowto acquire or improve jumping technique. A large slide is followed, also avoidable, but you won't avoid a nice little 7-metre recall !
The stream bed widens and offers us a large pool and then a short walk that takes us into the last steep part of the canyon that passes under the road at the arrival at the hamlet of Gabas (Pyrenees) and offers optional jumps and abseiling.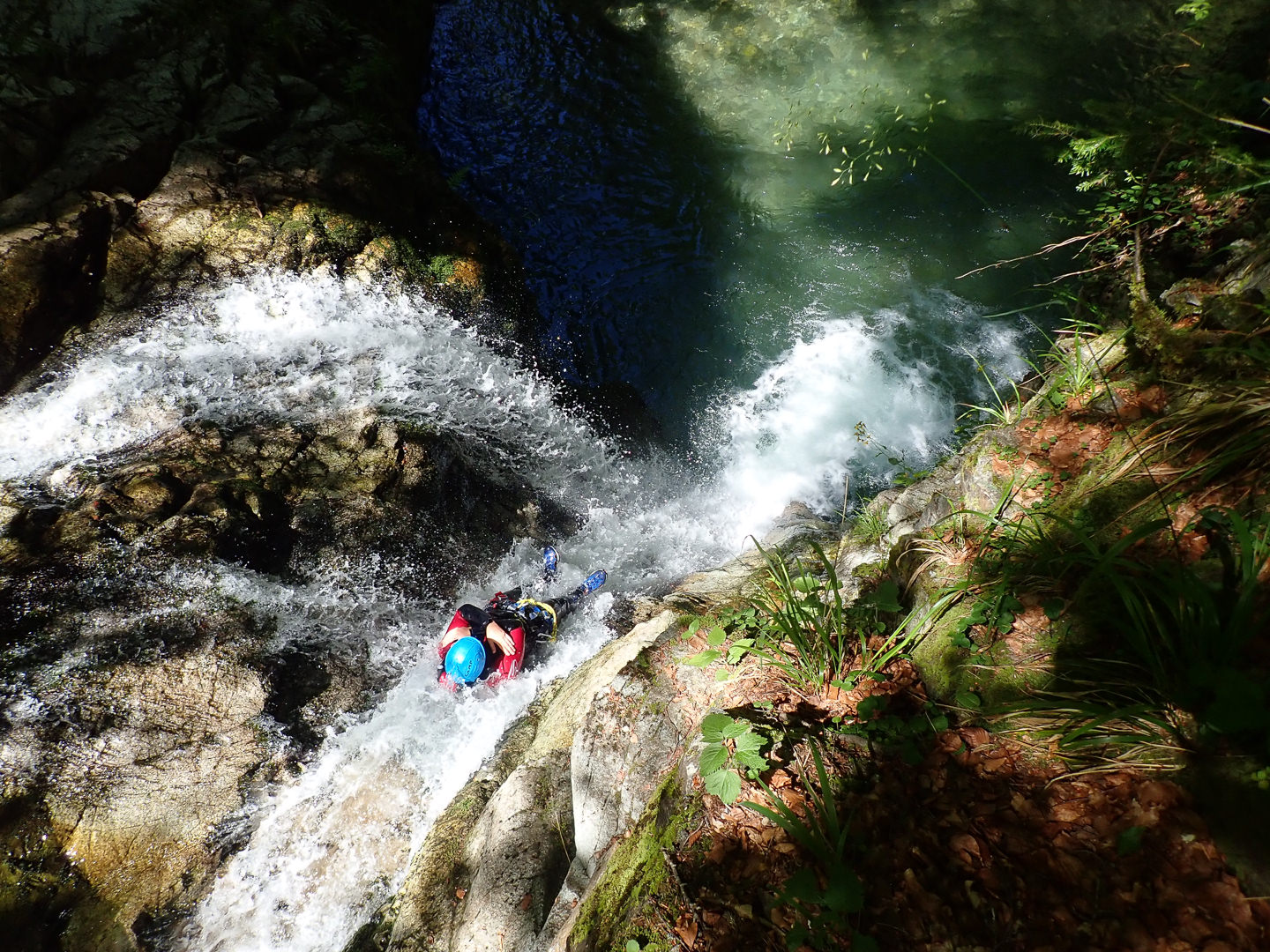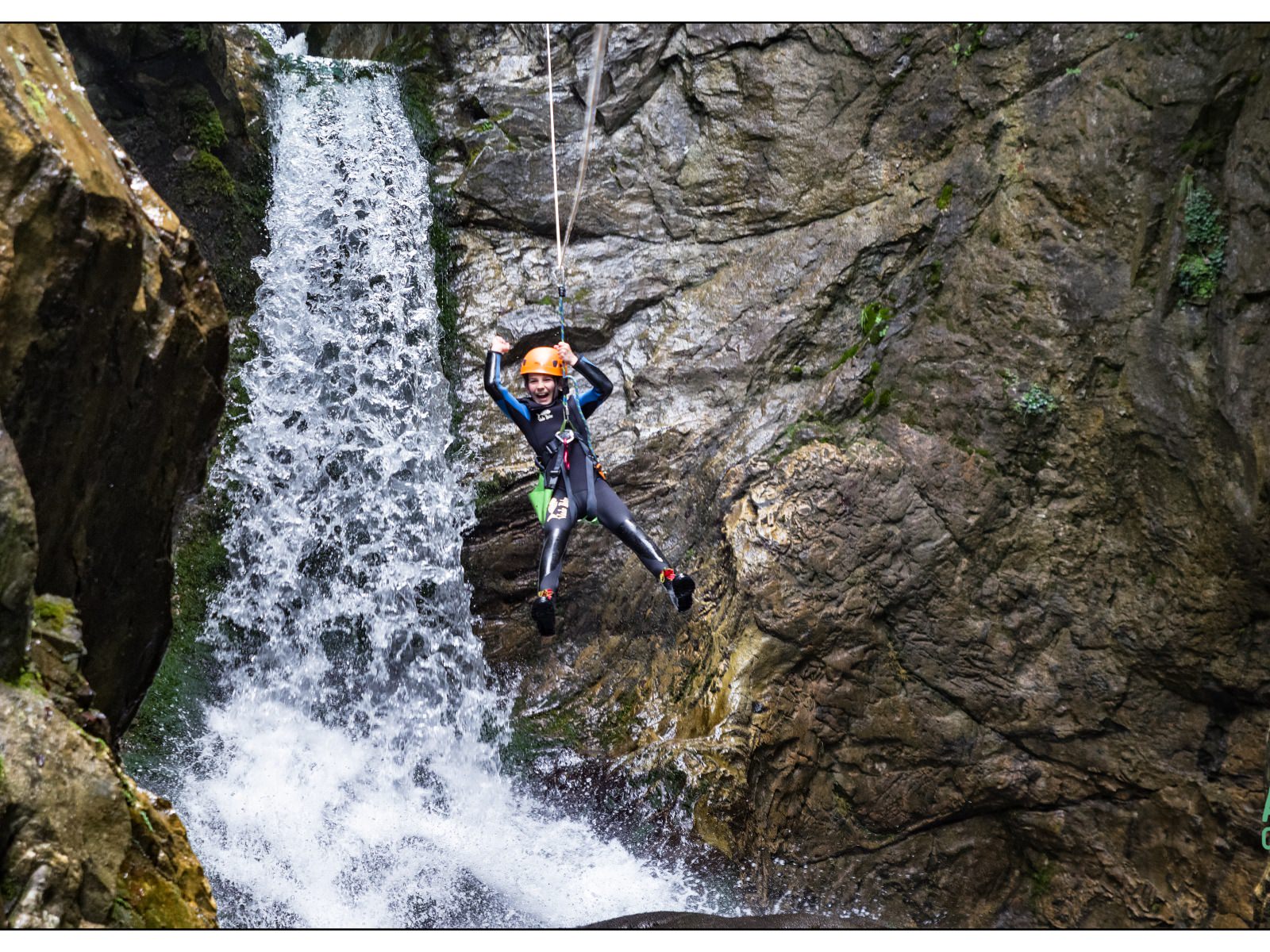 A one-day canyoning trip with picnic in the canyon
With the oxygen" canyoning day formula300 metres of route upstream, in an area as beautiful as the one at the end, with small zip line7 metre abseiling, large basin, jumping and walking...
The picnic lunch will be packed in waterproof containers and taken on the bank, in the sun.
Your tour ends between 4 and 5.30 pm depending on the package you choose and if you start to get tired, don't worry, the return to the cars is almost immediate!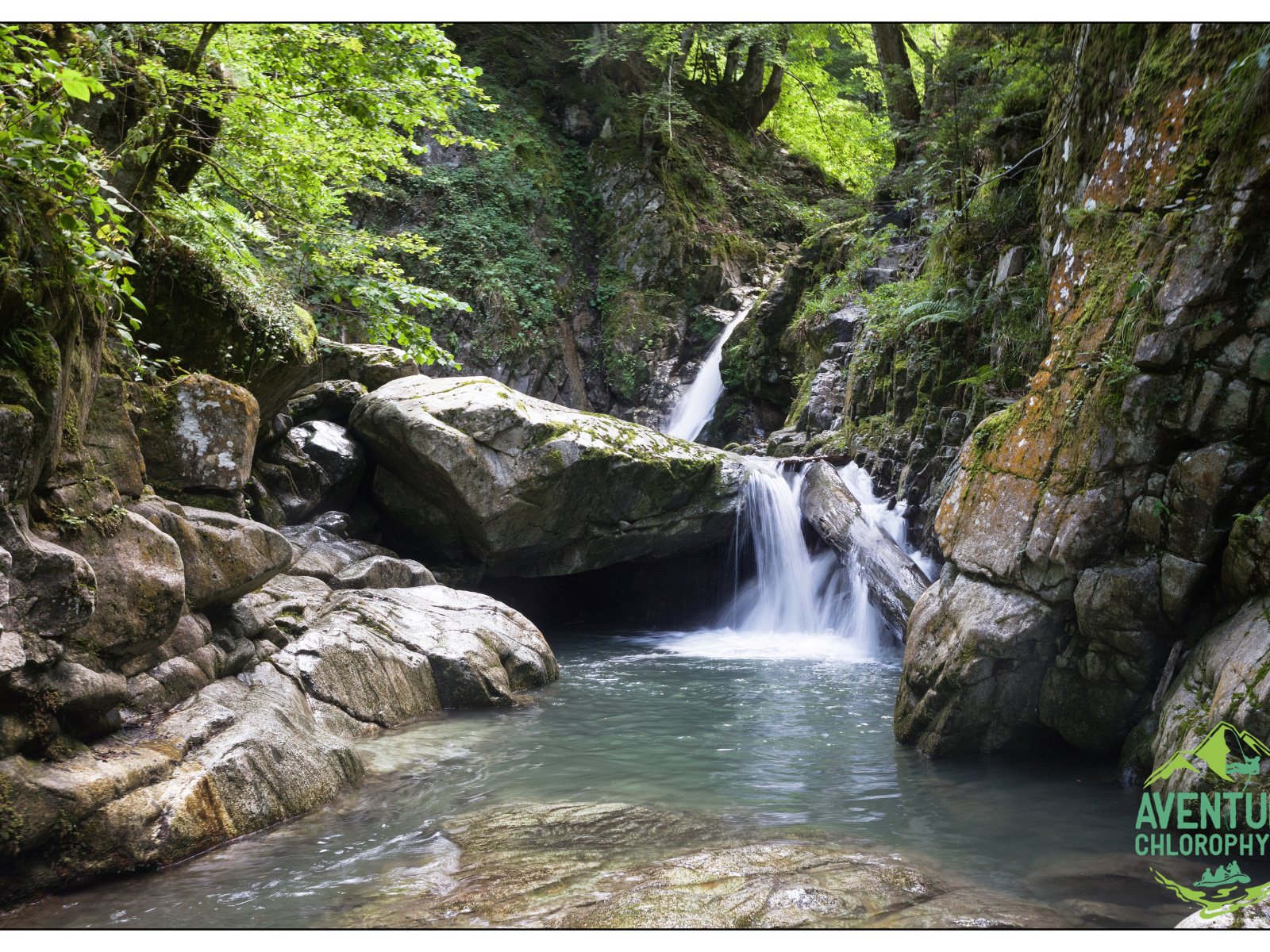 Pascal Carcenac, Escarando climbing, canyoning and via ferrata instructor, member of the Aventure Chlorophylle office