Le Brousset: a mountain canyon between Laruns and the ski resort of Artouste
Located in
high valley of'Ossau
some 5 kilometres from the
Pourtalet Pass
on
Brousset canyon
,
also called Tourmoun (a hut of
'
estive, nearby, bears this name), arrives from the plateau
d
'
Anéou and down to
'
at Gabas where it meets the Bious torrent to form the
river
'
Ossau
. It offers a canyoning descent in an exceptional setting!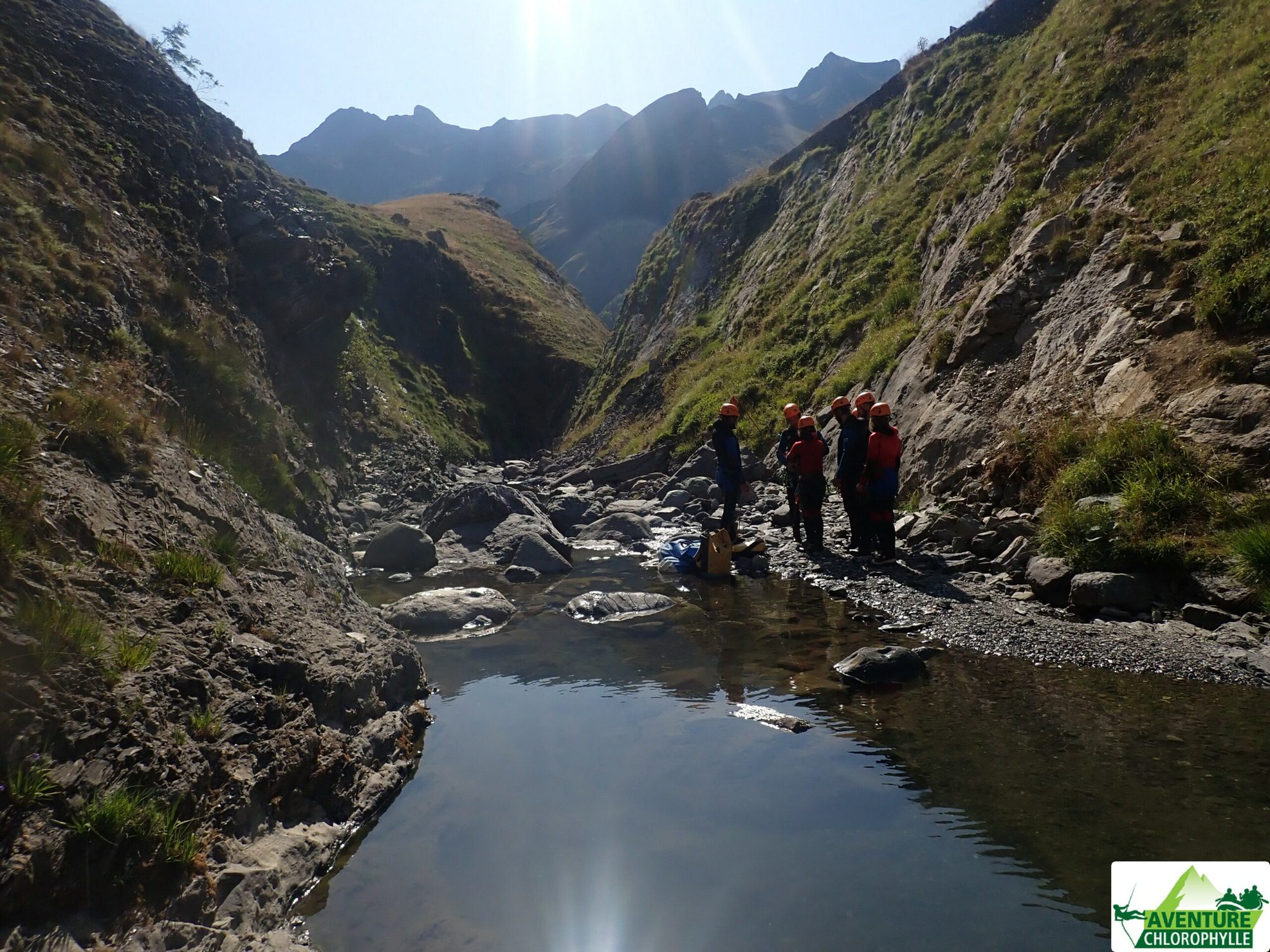 A canyoning trip in the heart of the Pyrenees National Park
The section we are interested in occupies the narrowest part of the valley, between Anéou and the caillou de Soques, in the heart of the Pyrenees National Park. This 1.5 km long canyon, cut into soft limestone where a multitude of "giant potholes" have been formed, invites you to bathe in water which, at its hottest in the summer, is around 15°C.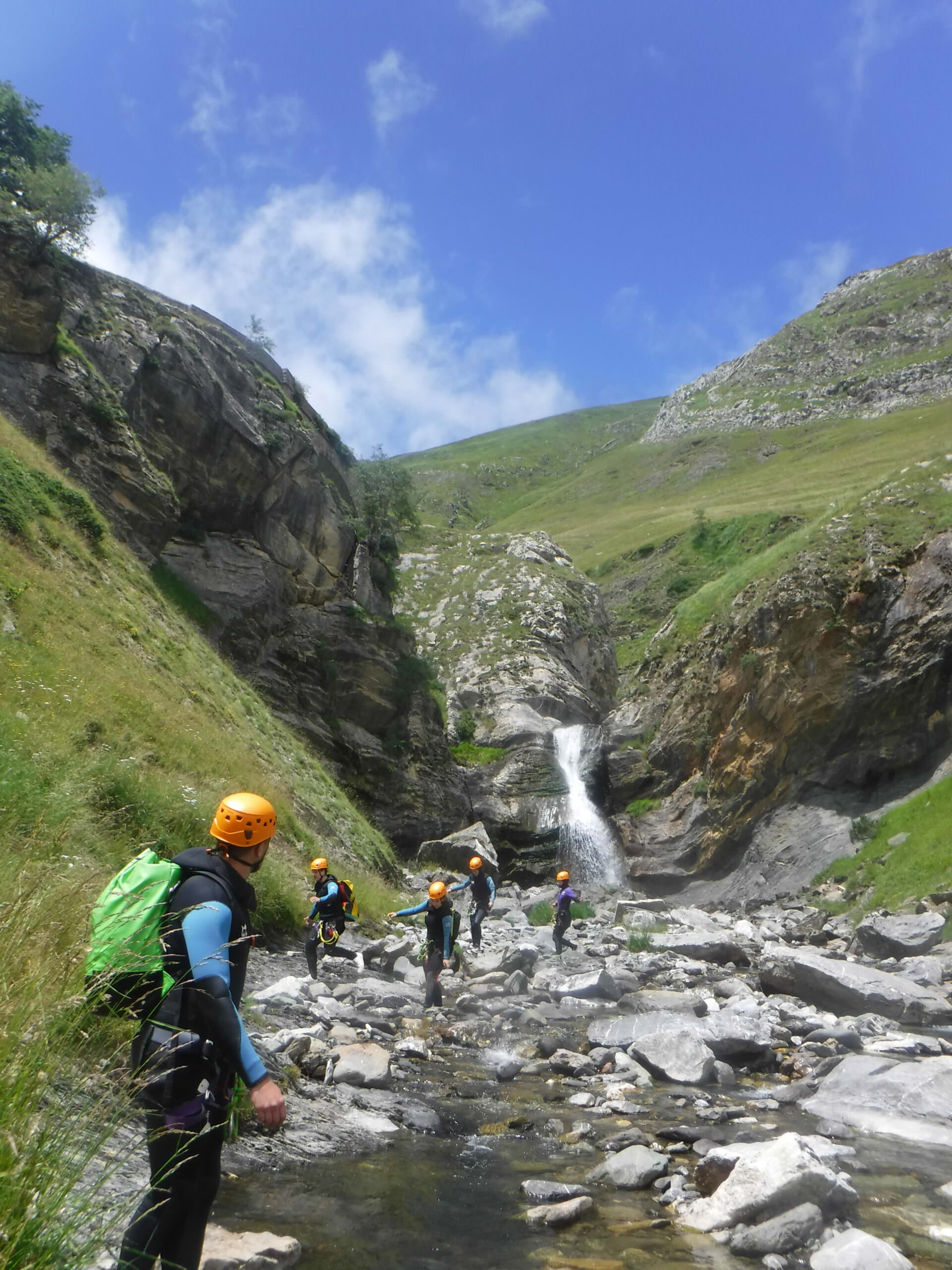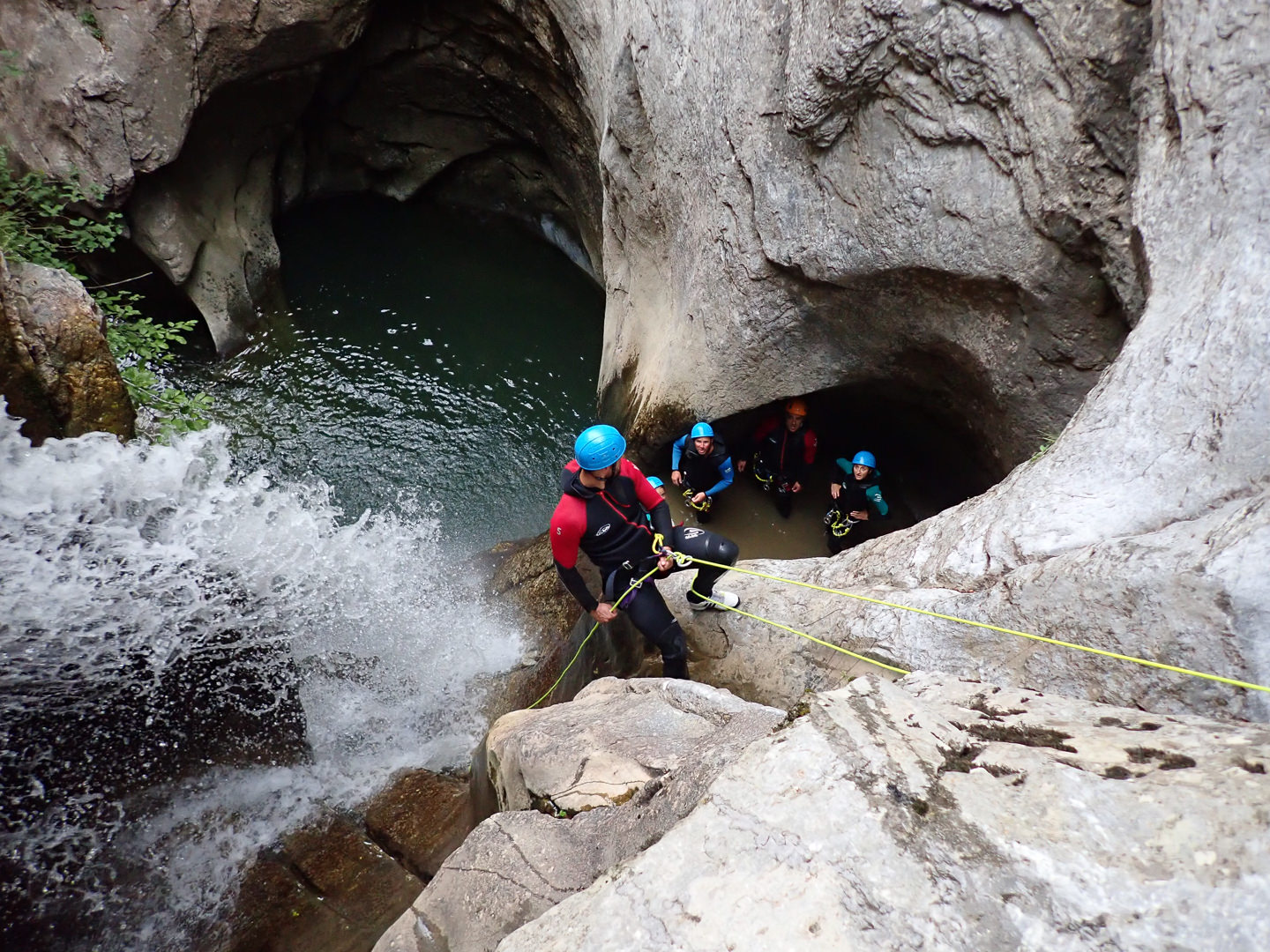 A canyon for sportsmen in the Ossau valley!
Offered during the day by Chlorophyll Adventureon the Adventure" packageThe Brousset is aimed at sportsmenBeginners and advanced riders alike. The obstacles to be overcome exceed the level of difficulty of the discovery of the activity. Handrails, abseils of 16 metres max, jumps (not mandatory) of 7 metres max and narrow enough to be technical, are on the programme for the descent, with some walking among the beech trees to complete the mountain atmosphere. It is also one of the rare canyons in the Ossau valley to have a natural flow, that is to say, without any hydroelectric works, and which, due to its altitude and its catchment area, is generally only accessible from the end of June.
A tapas aperitif in Spain to end the day in style?
Your day at Le Brousset will start with the packing of the picnic in waterproof containers (it will be taken at the water's edge and if possible in the sun), then the dressing, the setting up of a shuttle with the participants' vehicles and the traditional briefing to finally feel the water temperature before a first recall to "warm up". The descent lasts on average 4h30but will depend on the level of the group.
The shuttle bus will save everyone a tedious walk to and from the site along the road leading to the Spanish border (Pourtalet pass) where, as tradition dictates, the following are waiting for us beers, tapas, oilolive, etc... Here's to you Etienne, thanks for a great day!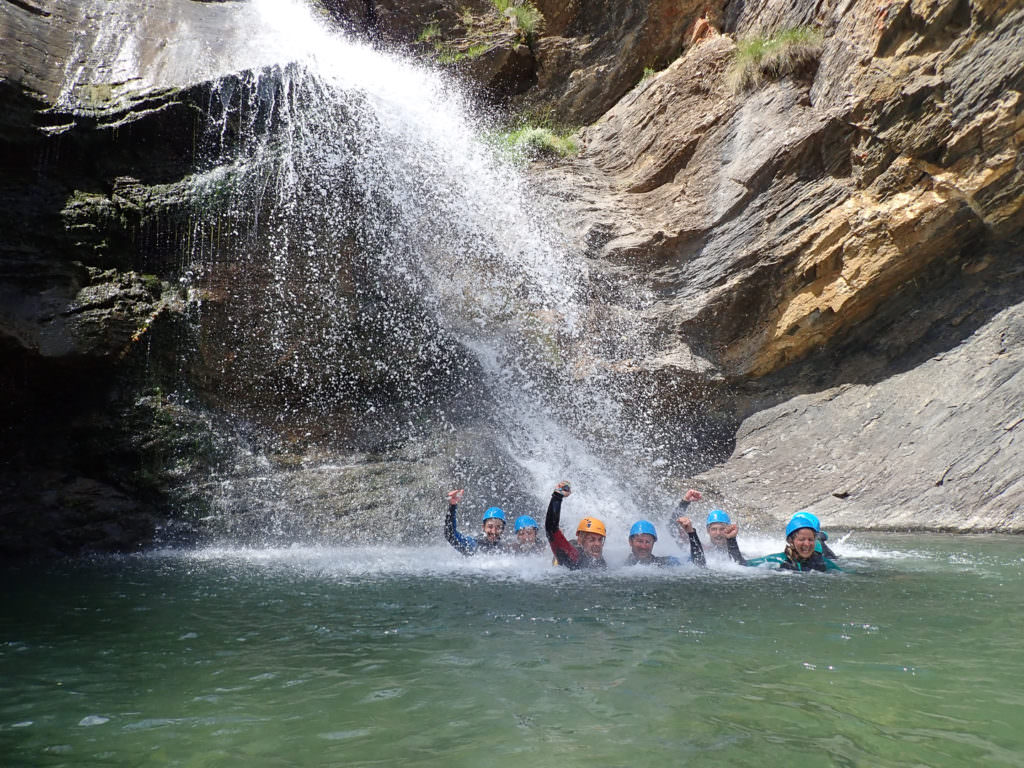 See you this summer for a Adventure canyoning day framed by the Chlorophylle Adventure instructors in this magnificent canyon!

Pascal Carcenac, Escarando climbing, canyoning and via ferrata instructor, member of the Aventure Chlorophylle office