A privileged climbing site in the heart of the Pyrenees National Park
Pont de Camps is a exceptional site perched at an altitude of 1200 metres. Plateau surrounded by the highest mountains of the Ossau valley and crossed by the Gave du Brousset, this place gives off an energy that leaves no one indifferent. Spending a day here is a a change of scenery guaranteed and it is also an opportunity to discover the pleasures of climbing !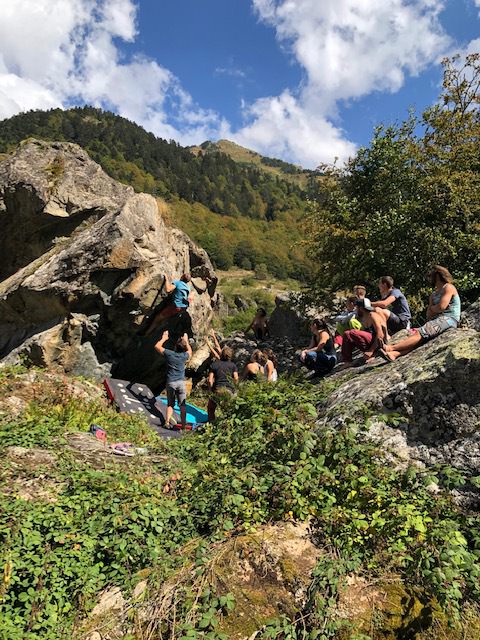 Boulder climbing on a single rock
The reputation of this climbing site goes beyond the borders of the Ossau valley. Climbers from all over the South West and also from the north of Spainfrom beginners to professional climbers, know Camps Bridge for the diversity of passages offered to all. It is practiced as abouldering "which consists of climbing on low rocks, without a harnessThe idea is to use crash pads to receive the mattresses, which are called "crash pads". The principle is to develop a gesture to overcome these rocks of varying difficulty, using the holds and reliefs sculpted by time. The rock that makes up the boulders of Pont de Camps is andesite, an unusual rockIt is a volcanic rock that looks a bit like granite. It is the same rock that makes up the Pic du Midi d'Ossau, another climbing mecca and emblem of the valley, located right next to Pont de Camps.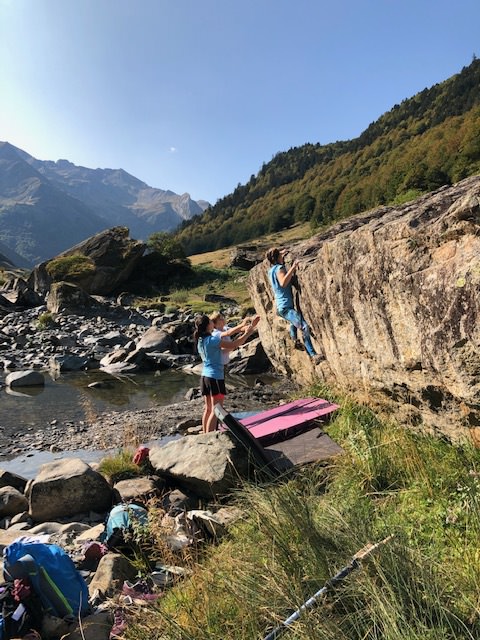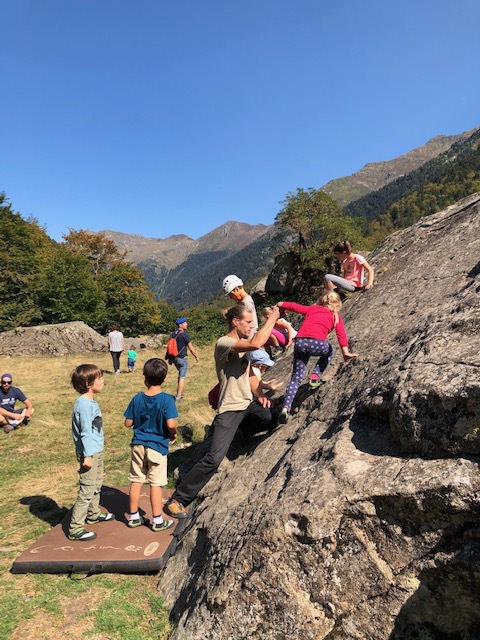 Learning to belay in sport climbing
To complete the discovery of climbing at Pont de CampsThere is also a more imposing block than the others, about 8 metres high, where you can sit and watch a movie.to introduce "sport" climbingi.e. with the help of ropes and harnesses. Learning to belay your partner, trusting the equipment, discovering the sensations of height, are all fundamentals of climbing that you will also be able to access.
Tyrolean traverse and slackline on the programme
From this same block, which is more imposing than the others, we stretch a zip line which will delight the youngest. We also install a slackline, a strap stretched between two trees where you can play tightrope walker, to develop the qualities of balance and self-confidence that are constantly sought in climbing.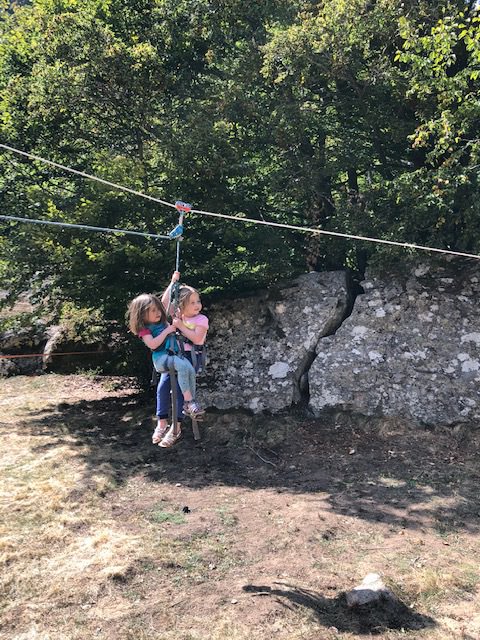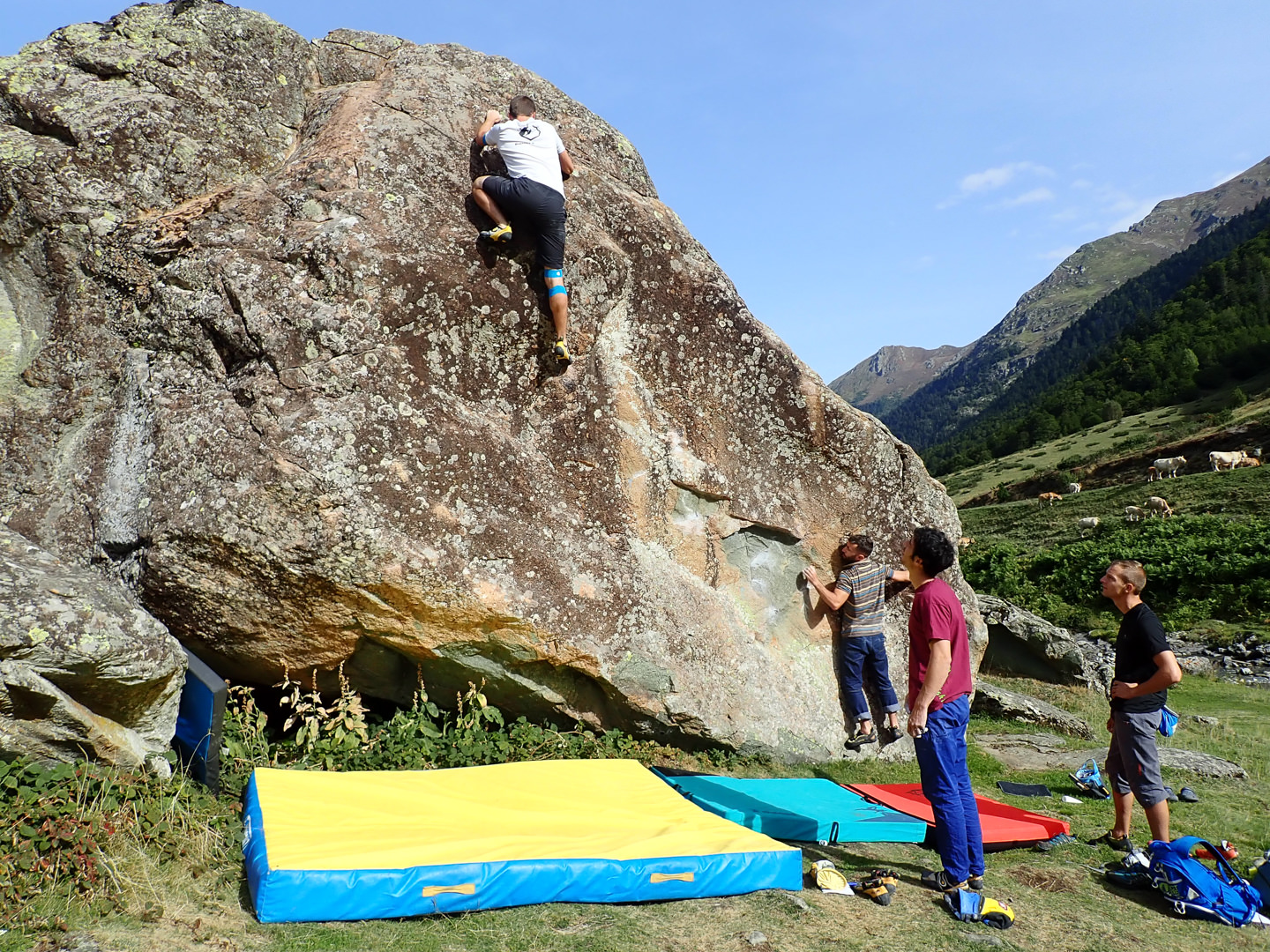 All in all, a varied day is in store for you, in a unique natural setting where you'd like to have a picnic every day!
Yann Bernier, Aquatic Pyrenees  climbing, canyoning and via ferrata instructor, member of the Aventure Chlorophylle office