30 minutes from Pau, climbing cliffs for all!
The climbing areas of Arudy in the Ossau valley are our favourite playground for you to initiate or you perfect on the rock. Whether you are a family with children, a beginner, an expert, an adult, a couple, a group of friends, etc., we will always find something to suit you. adapt to your level and your desires. We are fortunate to have a wide choice in the commune of Arudy, in half an hour from PauYou will be able to find the right wall for you, on a limestone that has been sculpted over the millennia.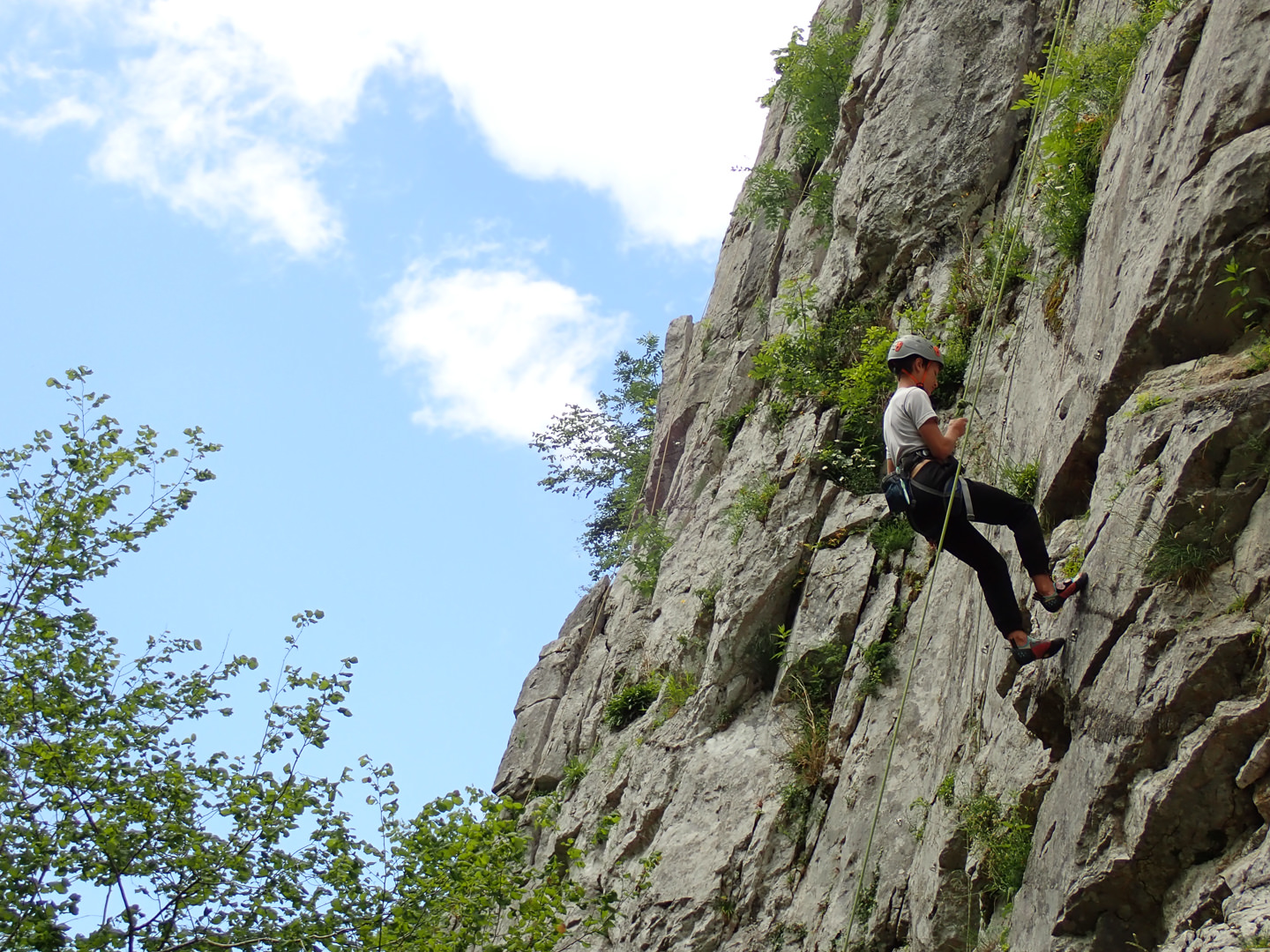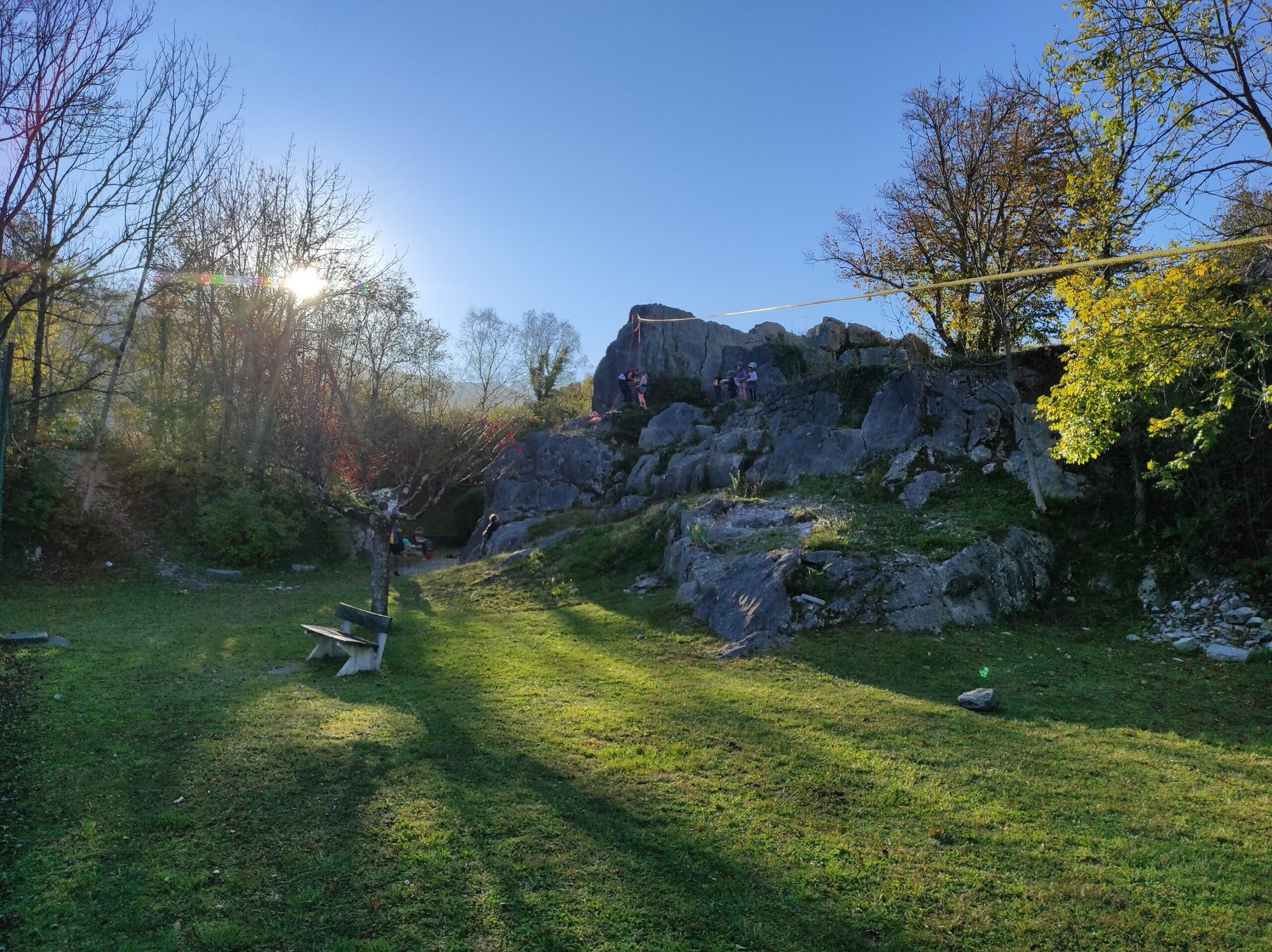 CLIMBING AT THE TENNIS ROCK IN THE CENTRE OF ARUDY
The "Tennis" sector is ideal for the discovery of the first steps in cliffThis is especially true for young people. There is no no approach stepsThe rock does not exceed 7 metres. A few boulders scattered around the area also provide an introduction to the basics of bouldering, and it is even possible to set up a zip line to spice up the session!
CLIMBING ON THE BOUVIER SITE
For budding climbers who want to go a little higher than 7 metres, we regularly go to the Bouvier sector. Small circus in a green settingThis area is reached after a five-minute walk through the forest and offers the possibility of climbing up to 17 metres.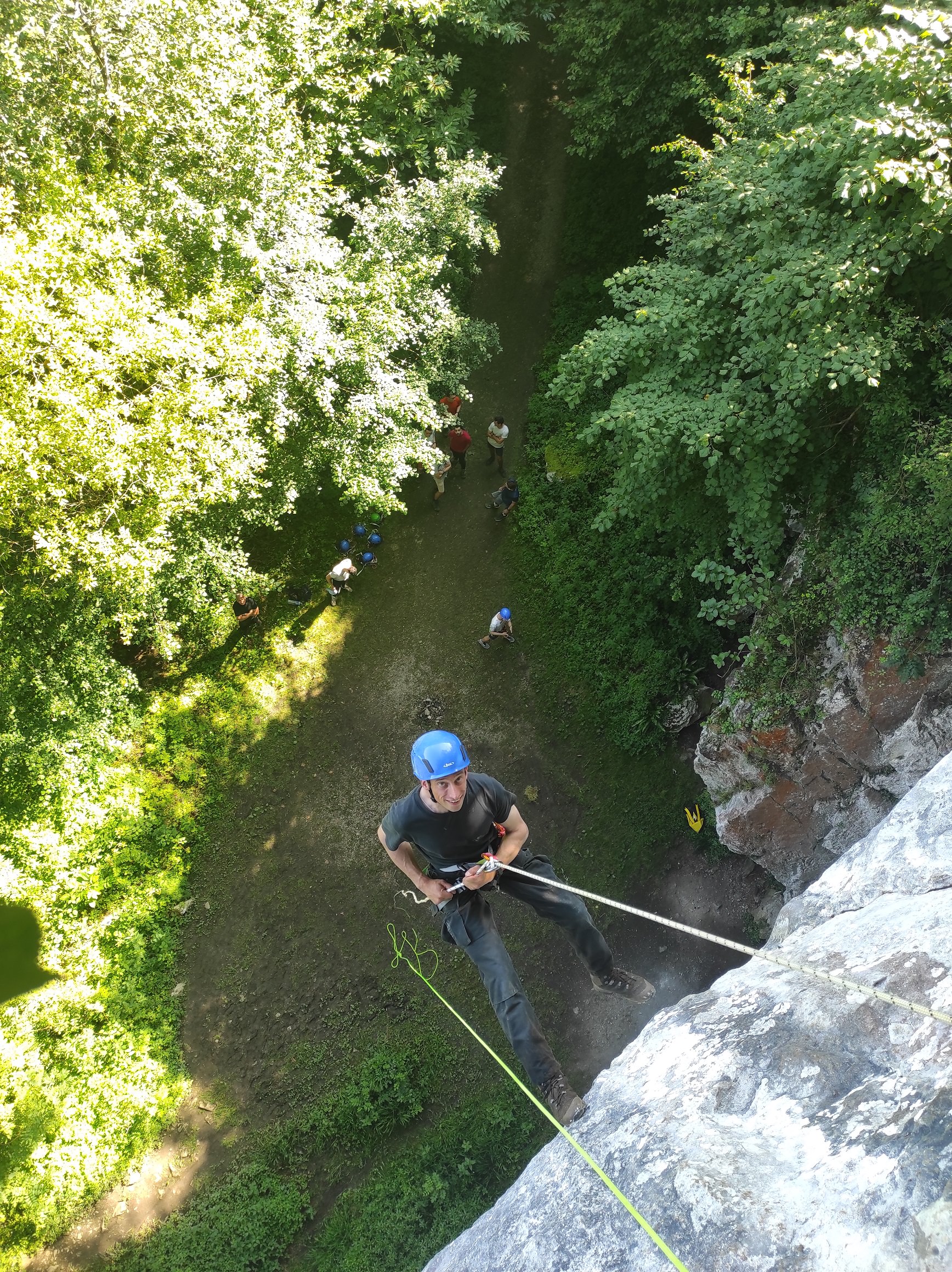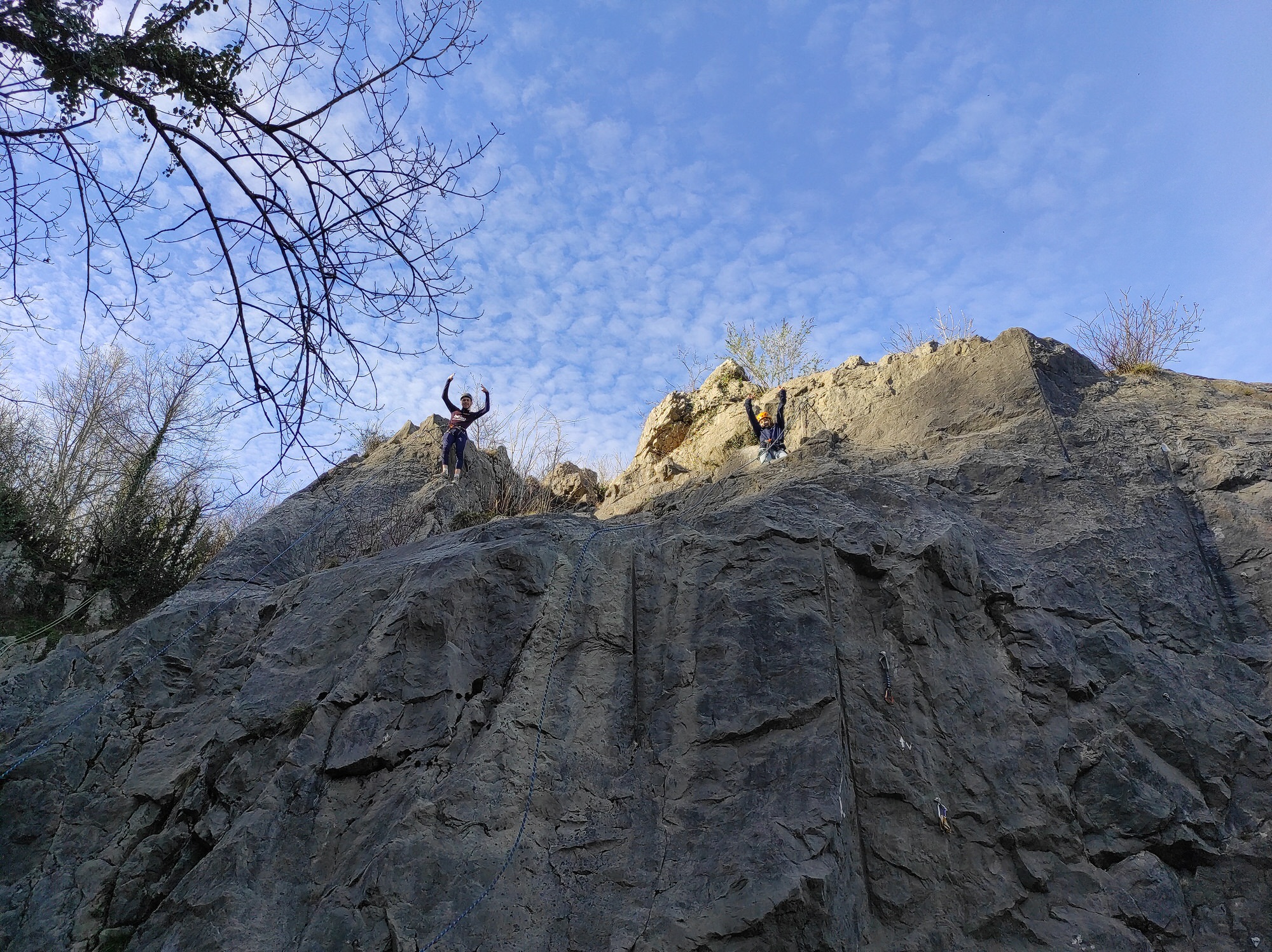 CLIMBING IN THE D'ANGLAS SECTOR
The largest climbing site in Arudy is that of the cirque d'AnglasIt is divided into different sectors, each with its own strengths. There are well-sculpted limestone that is pleasant to climbWe have a variety of rock faces that allow us to climb in the shade on hot summer days, or to play lizards in the sun the rest of the year.
The possibility of reaching out from large zip lines to enhance the outing never leaves the children indifferent. We also practice theintroduction to abseiling, for young and old alike.
For theClimbers with experienceWe offer a taste of big-pitch climbing and the opportunity to learn how to climb on walls of various lengths. The "sun" sector of the Cirque d'Anglas is very suitable for the first steps on the big route and for the acquisition of roped progression techniques.
HALF DAY OR FULL DAY in the Ossau Valley
For an introduction to climbing, the half-day introduction will satisfy all budding climbers. However, taking full advantage of the natural setting, sharing a picnic at the foot of the cliff, varying the pleasures with iabseiling and zip line trainingare more than valid reasons to come and spend a day with us. a whole day on the rock with us !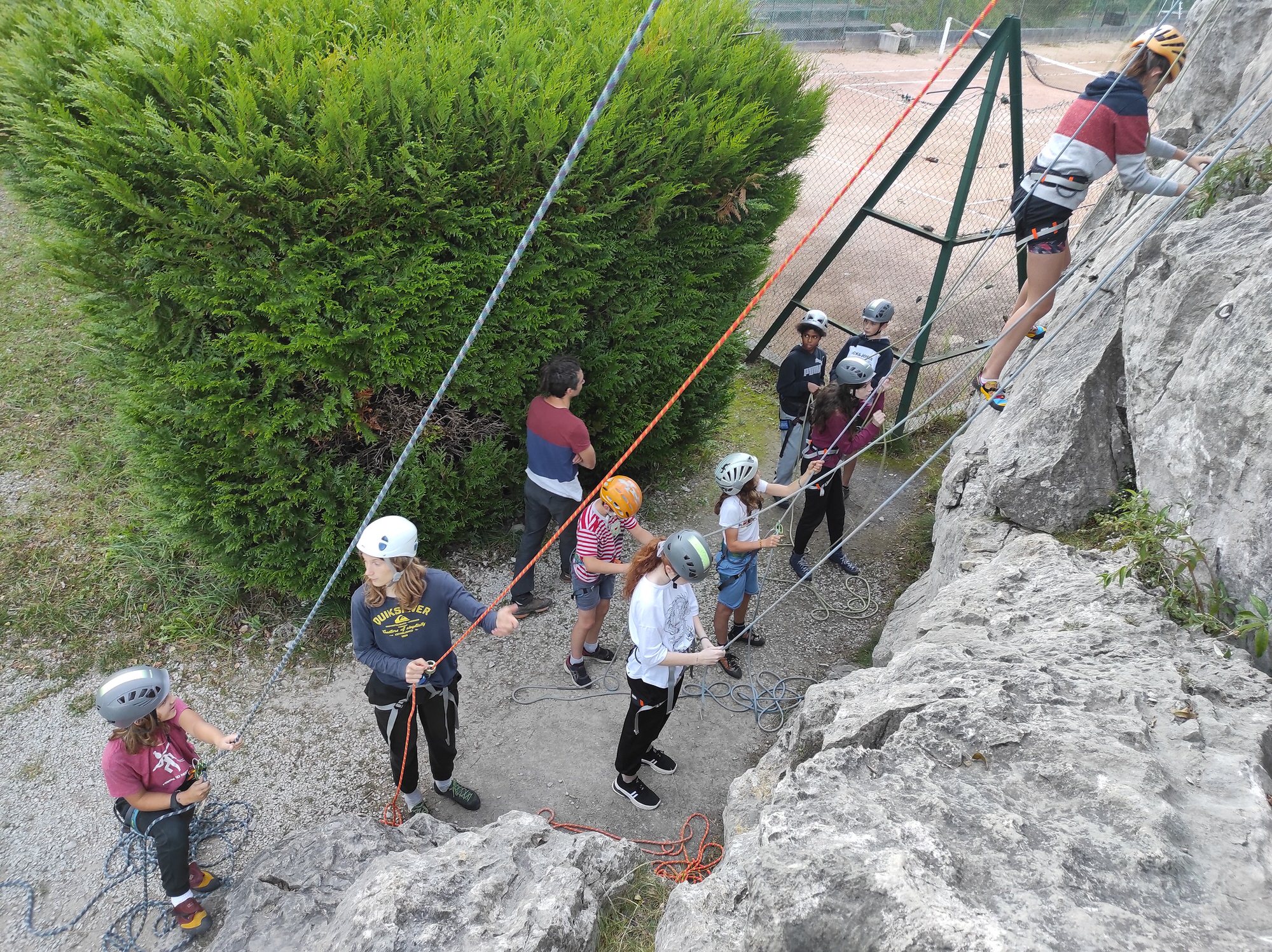 Yann Bernier, Aquatic Pyrenees climbing, canyoning and via ferrata instructor, member of the Aventure Chlorophylle office