Do you live in Bordeaux, the Gironde or even the Landes and are you looking for a whitewater activity nearby?
You've found the nearest valley to Bordeaux for canyoning!
In the Ossau valley, in Laruns (1 hour from Pau) in the Pyrénées-Atlantiques we offer canyoning descents for all levels.
Whatever your level of canyoningWhether you're a beginner, an experienced novice or a seasoned veteran, we can offer you several routes and canyons to suit everyone.
The time of a weekends, the holidays or the dayCome and explore the lush countryside just 3 hours from Bordeaux.
Your guide will be adapted to your level and will take into account your wishes and concerns Abseiling, natural slides and jumps are all on the agenda for your half-day or full-day canyoning trip.
The canyons proposed by the guide will be according to your level: canyon of Biouscanyon du Canceigtcanyon du Soussouéoucanyon du Bitetcanyon de Cap de Pount in the heart of the Pyrenees National Park,  …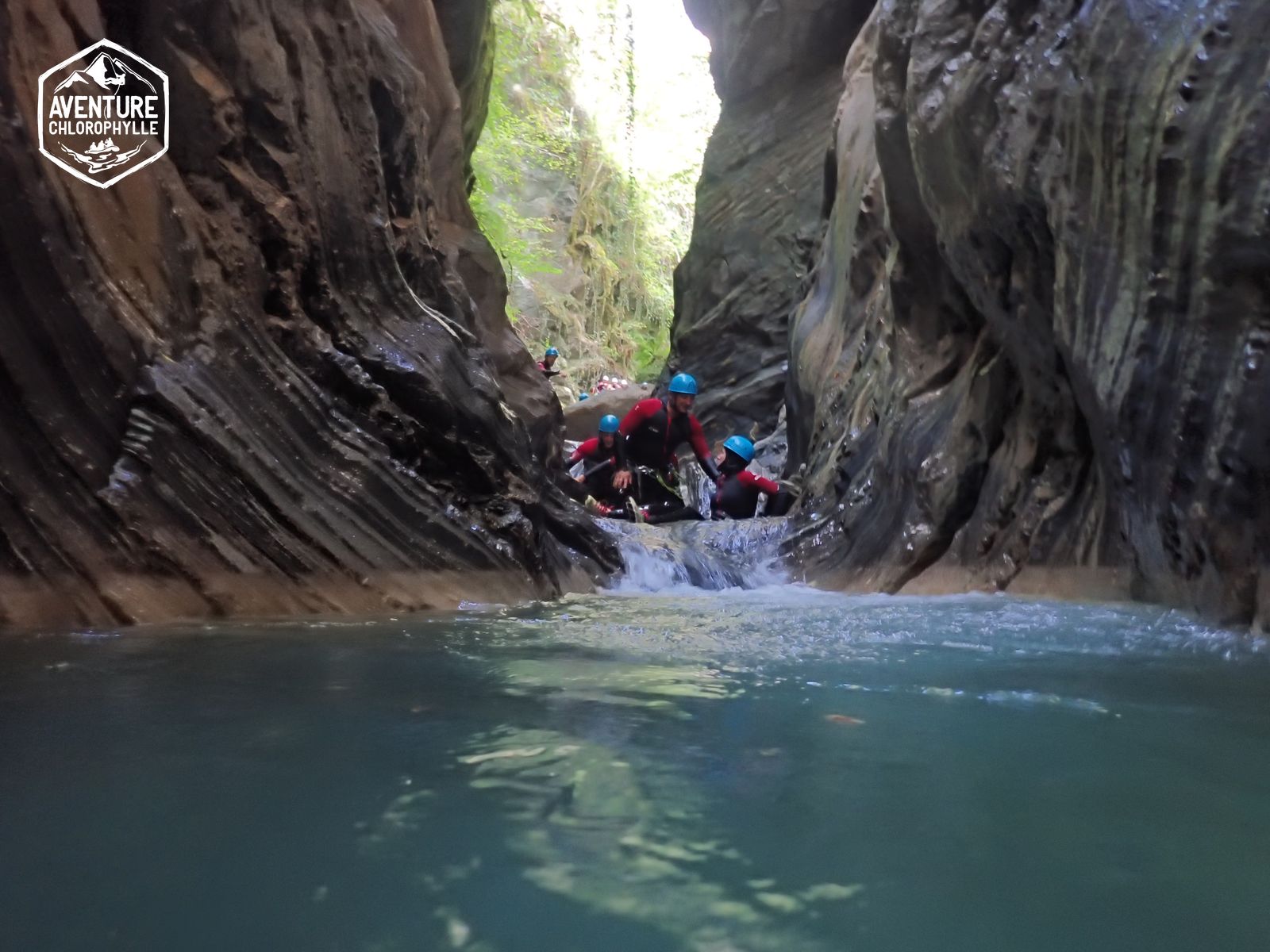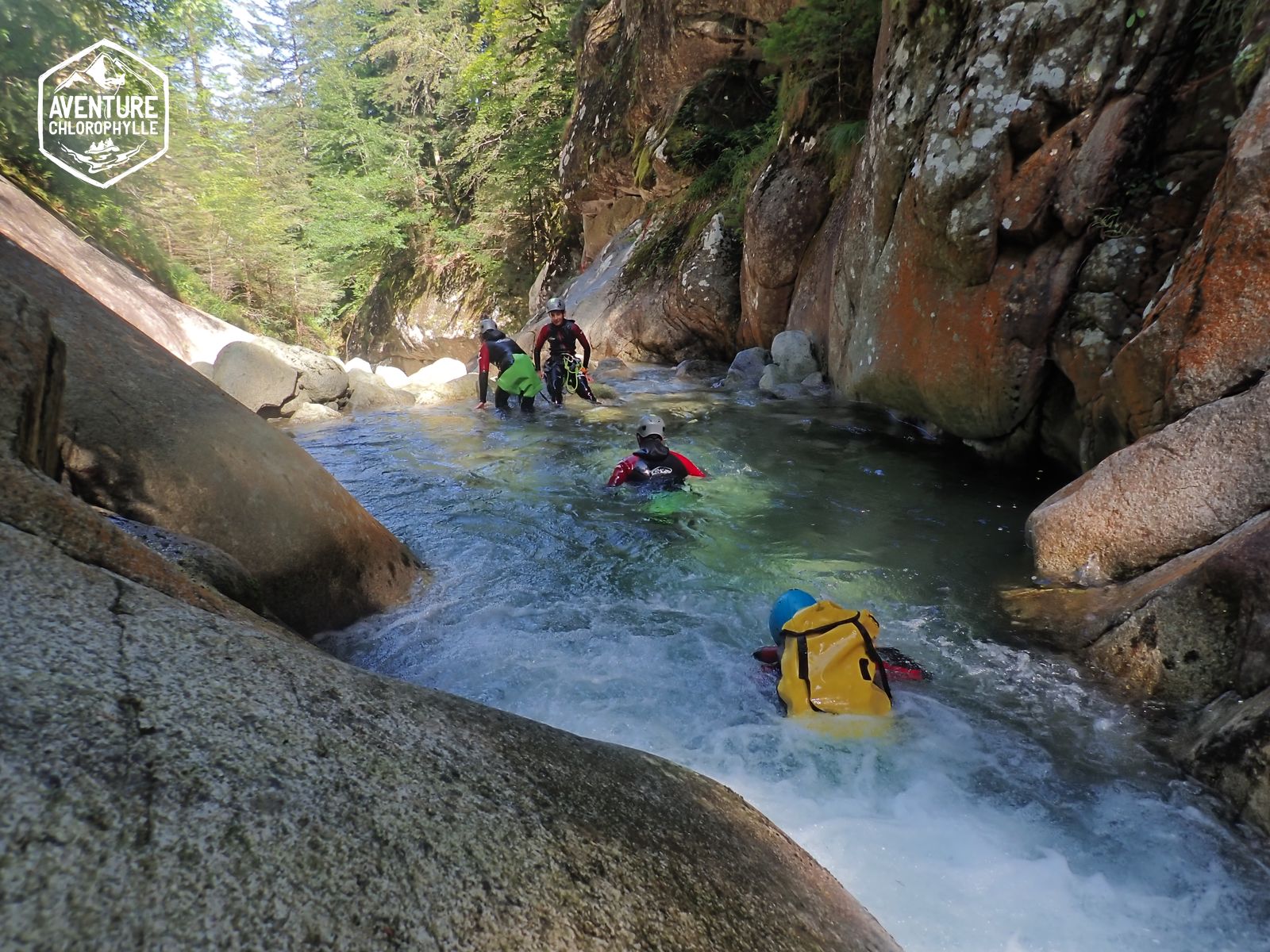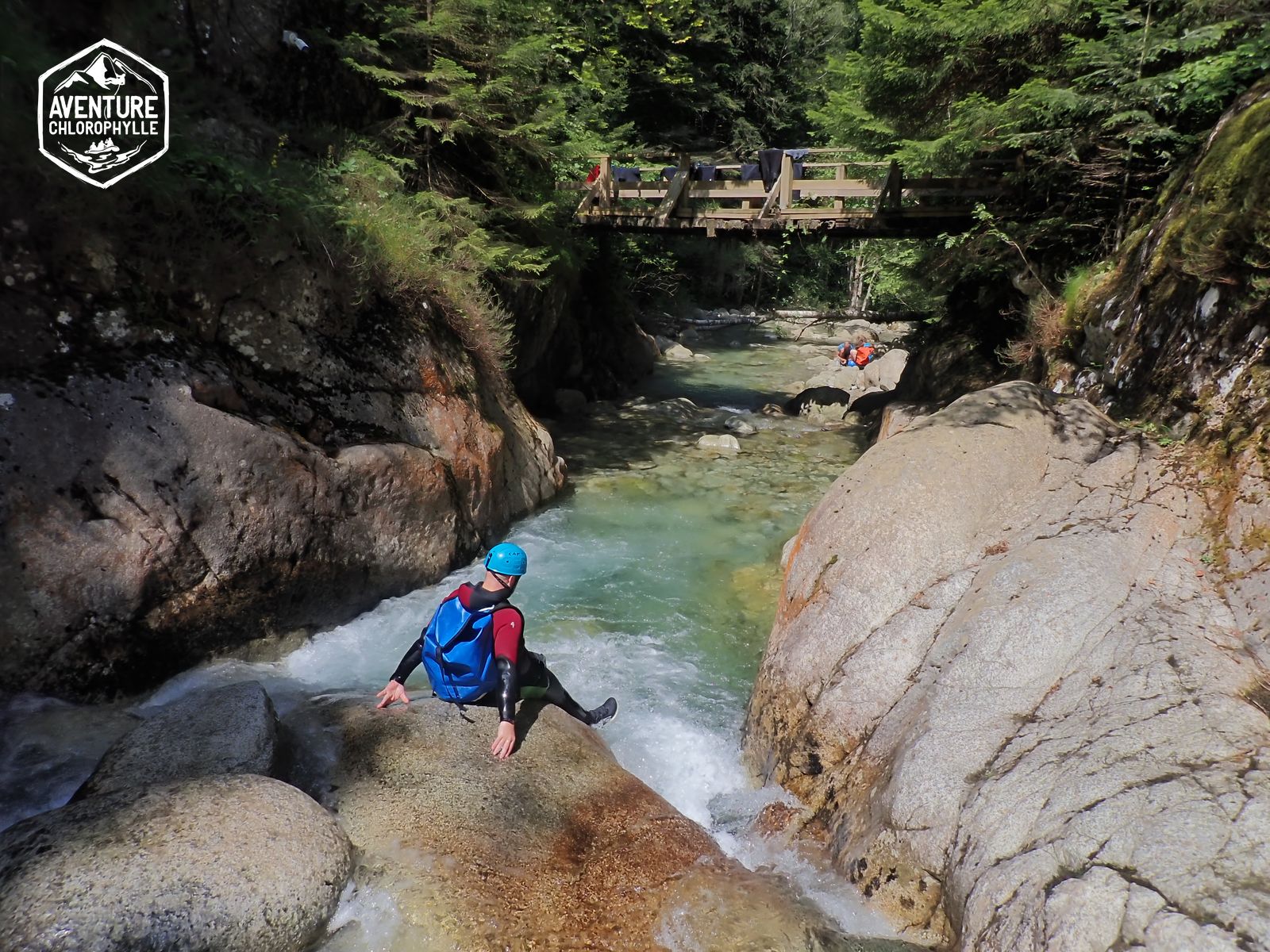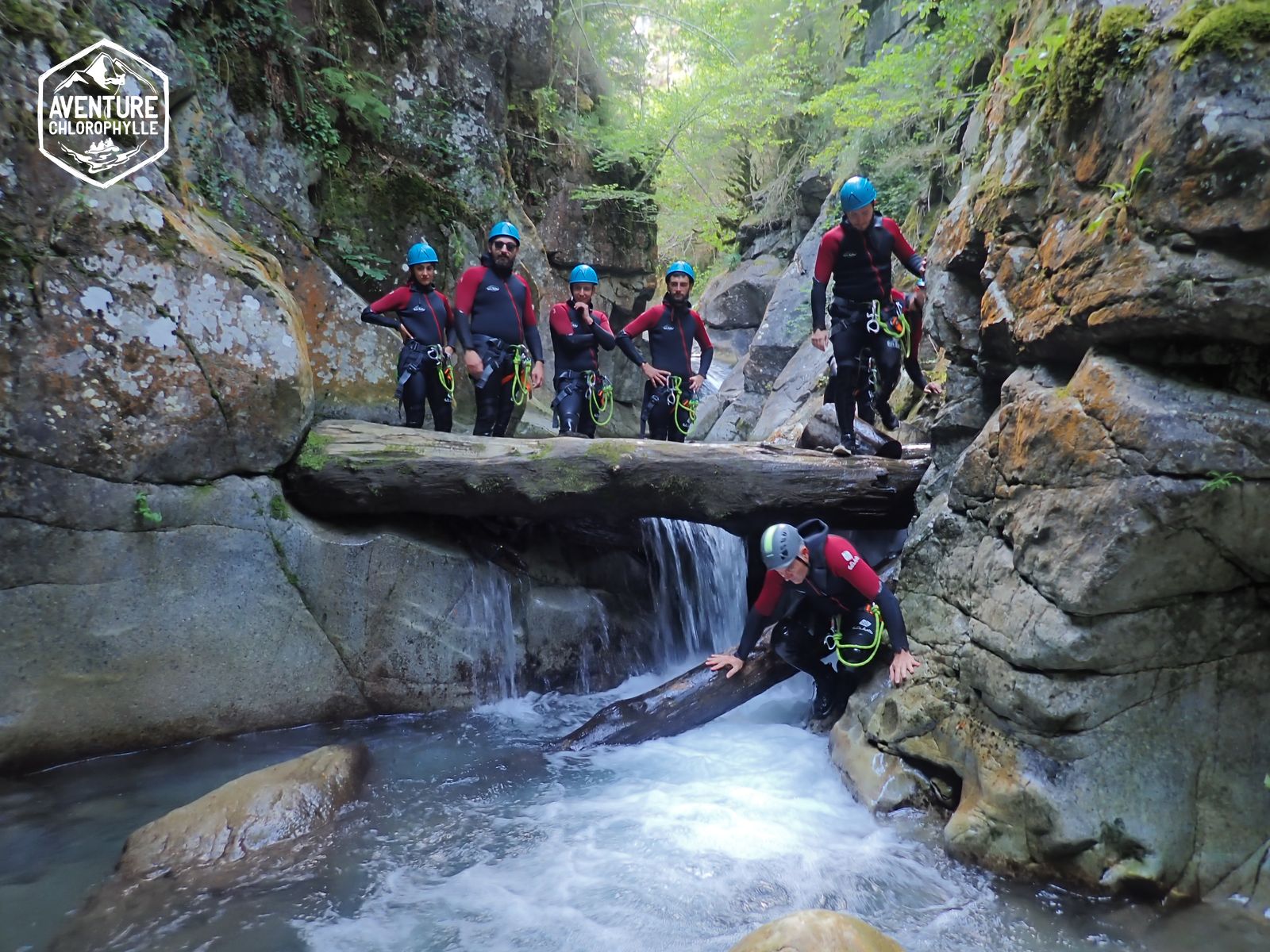 Aventure chlorophylle, in the Ossau valley, offers a range of mountain and white-water activities just 3 hours from Bordeaux and 2 hours from the Landes.
In loversin familybetween friendsbetween colleagues, solo or for a EVG or EVJFWe can offer you descents in canyoningthe caving, via ferrata and via cordatadescents in raftingoutings climbing on school rock, from Downhill mountain biking and Mountain biking electrical assistance to admire the view over the valley without too much effort.
The the advice and experience of your guide to overcome natural obstacles in canyoning (abseiling down waterfalls, natural toboggans and abseiling down waterfalls) will guarantee you a canyoning descent in complete safety for thrill-seekers.
1 single telephone number to plan your mountain and white-water activities near Bordeaux. Don't hesitate to check out the reviews and messages on our page. google.
Photographs can be taken by the guide during your canyoning adventure so that you can keep a souvenir of your stay in the Ossau valley, 1 hour from Pau.