HALF-DAY ADVENTURE CANYONING: THE LOWER VALENTINE
For one afternoon, we suggest you go to the heart of the Bearn jungle, worthy of an Indiana Jones adventure! Let's dive into the bowels of the Valentin river, a limpid water which comes straight down from Gourette.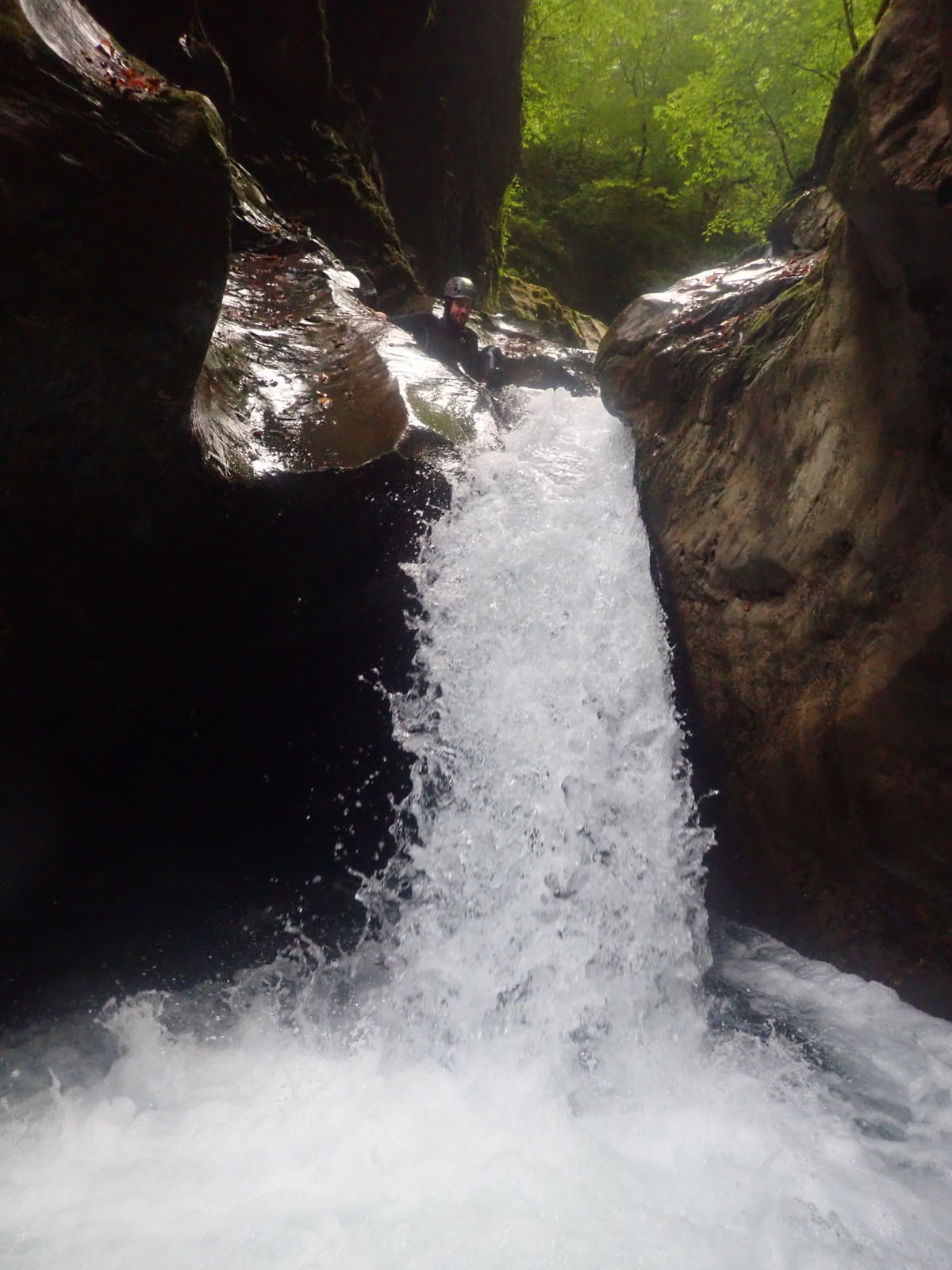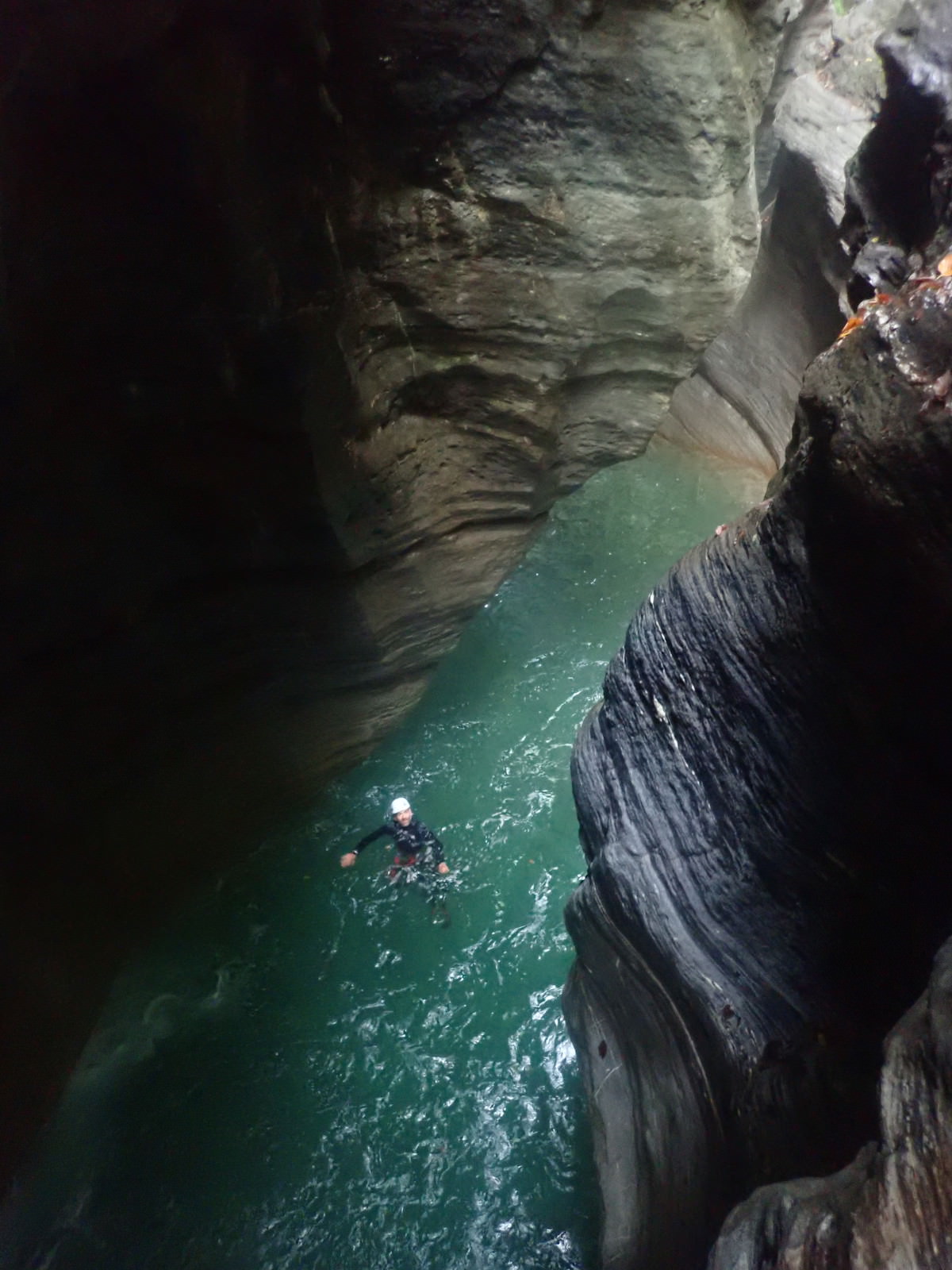 THE BEARNAISE JUNGLE IN THE HEART OF LARUNS
The Valentin is the river that flows down from the Gourette valley to join the Gave d'Ossau at Laruns. It is this last stretch, just before the two rivers meet, that will be our playground. At this point, the Valentin has carved narrow and winding gorges in the limestone and tuffs that make up the soil of the lower valley. This gives this canyon a total enclosure, with sculpted and luxuriant walls, we are transported in a jungle with tropical colours!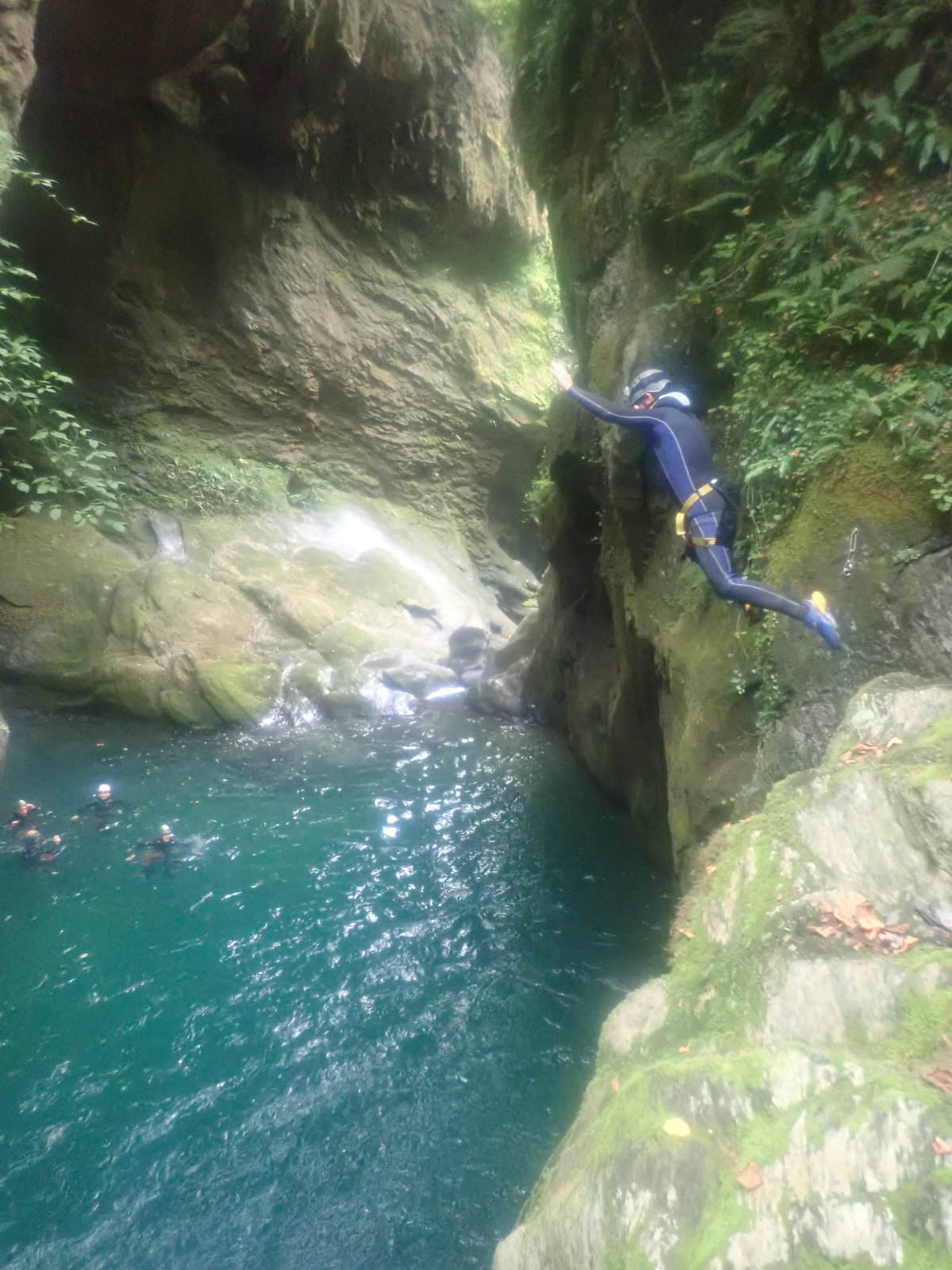 DO YOU LIKE BIG TECHNICAL JUMPS?
Once equipped with neoprene suits, the approach to this canyon is not the most arduous... It is done by... car! A minute's walk downhill then takes us to the start of the course. After a good 15 minutes of walking, we swim in the first part of the river, the canyon is becoming more entrenchedand the first stunts appear. This is an opportunity to practice jumpof approximately 4 metresThis is an essential preparation for the second jump, which is around 9 metres. If you like to jump in the waterThis course can almost be completed without the help of a rope! Other jumps between 4 and 9 metres await us, all along this majestic parade, where contemplation and action are in perfect balance.
So we end the adventure at the At the confluence of the two GavesWe will have left a vehicle there to go back up to get the cars parked at the start! Ready for the adventure?